So what is a Ruana, anyway?  Quite fitting, both alpacas and ruanas are originally from the Andes region of South America. The word Ruana means "Land of Blankets".  Simply put, it is a blanket you can wear!  Usually they are thick, soft, sleeveless, and about knee length.  The shape is square or rectangular, with a slit for your head and the front piece split down the middle to drape over the shoulders.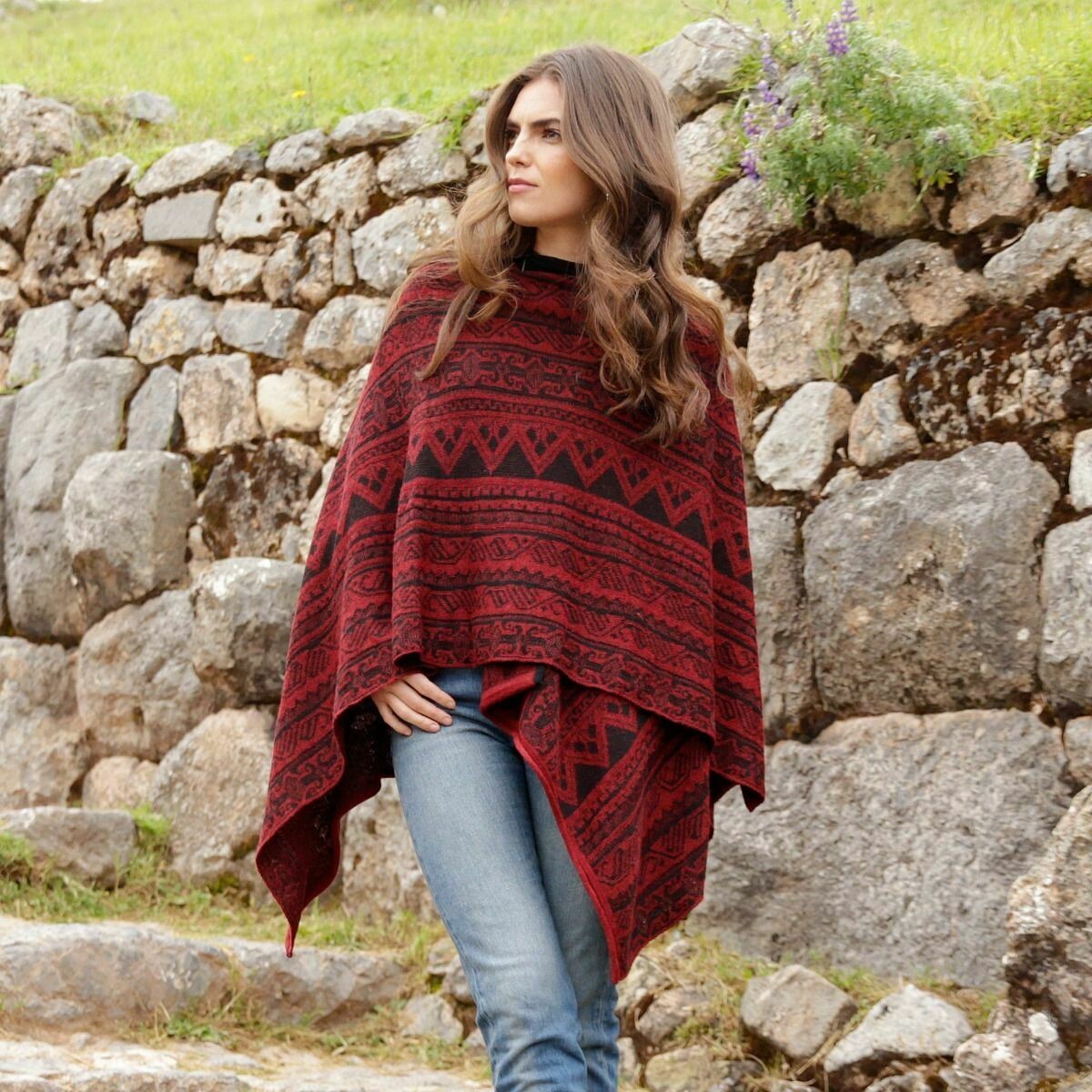 Ruanas are quite easy to throw on and take off, and add an extra layer of warmth without having to be all buttoned up as you would in a coat.  They can also be worn over a winter coat for extra warmth and style.   Ruanas are great for dressing up, or dressing down.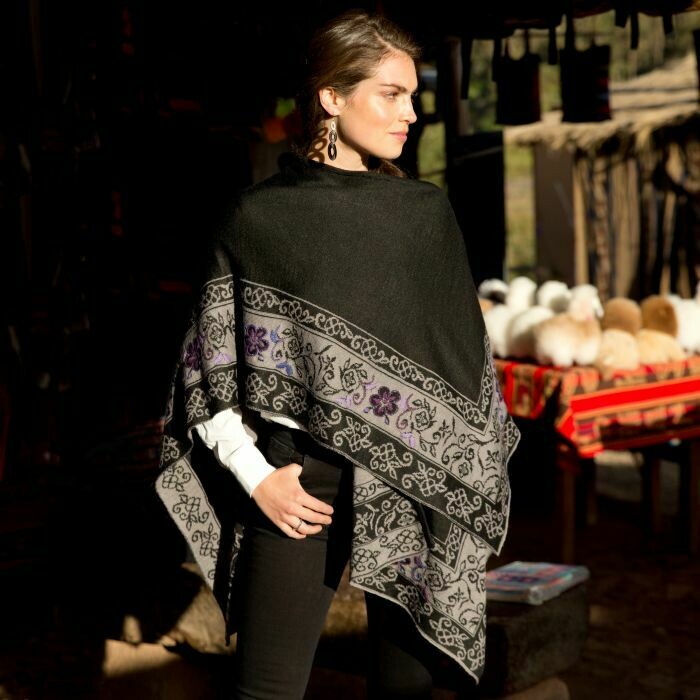 You'll find a number of different Ruanas in our Farm Store and Online Store, which are made in Peru, by a company called Peruvian Link.  They are made of alpaca, and quite a few of them are reversible, which increases the number of outfits they can be worn with.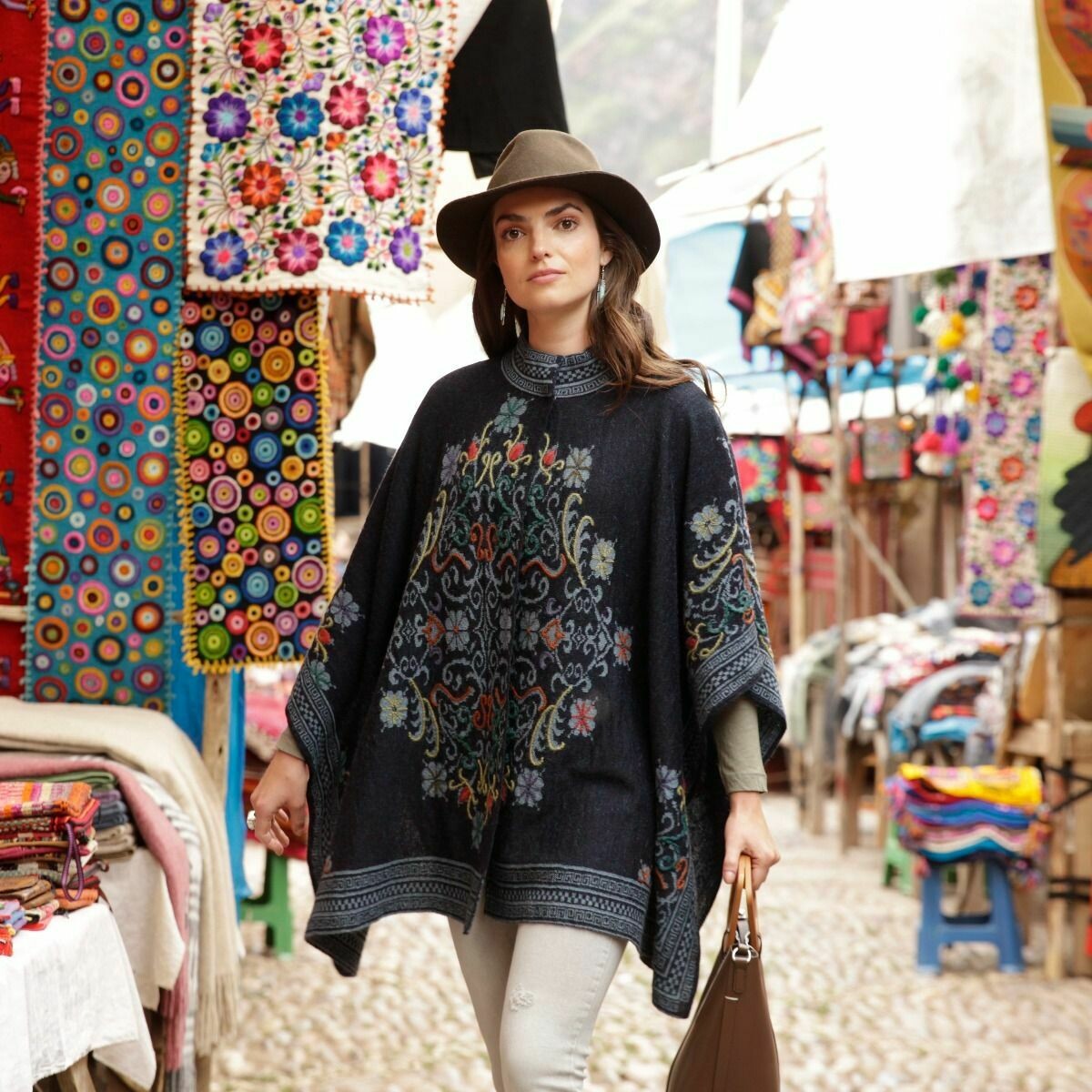 So how do ruanas differ from ponchos?  A poncho can be circular or rectangular, whereas ruanas are just rectangular.  Ruanas are slit down the center giving them a cardigan like appearance, while ponchos are not.  They are similar in that neither have armholes.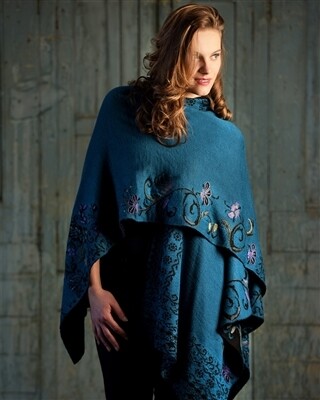 Ruanas make a very versatile component to your wardrobe and can be worn in many ways. Throw one end over your shoulder and secure with a shawl pin or brooch.  Throw both ends over your shoulders for a cowl-like look.  You can also use a belt with your ruana either belting the entire piece, or placing the belt under the back and over the front pieces creating a sort of bolero jacket.  Want to see how this is done?  Check out this video that will show you a number of ways to wear a Ruana.