There are many options when it comes to processing alpaca fiber into a value added product.  Finding a fiber mill that will help you evaluate and determine the best use of your fiber is very helpful.  Morning Star Fiber Mill, an artisan fiber mill in North Carolina, offers custom processing and did our processing for us this year.  I brought our fiber to the Great Lakes Fiber Festival in Wooster, Ohio for pick up, which was very convenient, and I had my product back in less than a month's time.
Alpaca Roving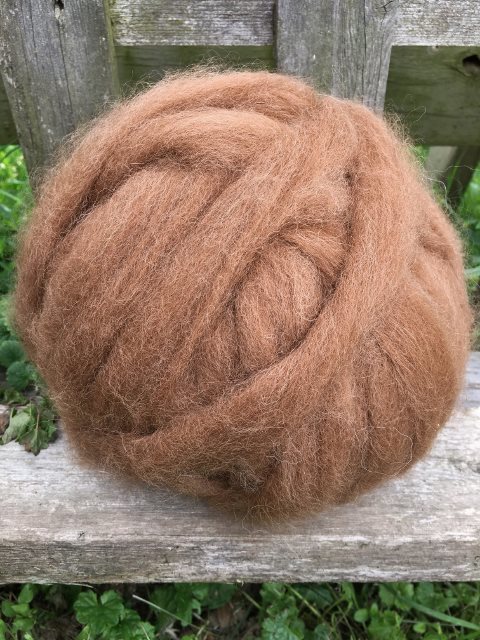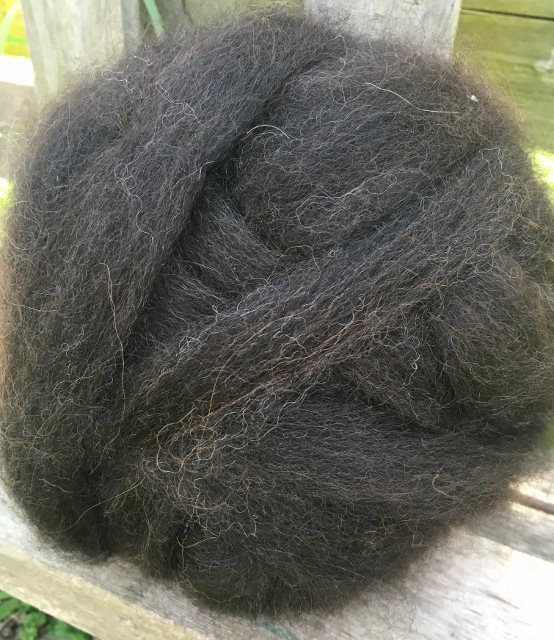 Alpaca Yarn
Two of our huacaya girls, Annalise and Amelia, have been at our farm just a year.  Morning Star has a six pound minimum per color for processing into yarn and I did not have that much fiber from these two girls, so I had their fiber made into roving for spinning.  It is super soft and lovely, and I can't wait to spin some of it!
I had been saving fiber from Sunshine and Sunscape, mother and daughter, for several years so I did have enough of their fiber to have yarn made.  I didn't want just solid colors, so gave "artistic license" to JC Christiansen, owner at Morning Star, and said he should "play".  He ran Sunshine's white fiber and Sunscape's brown fiber side by side at the carder to produce the yarn above.  I am calling it "White Mocha" even though it looks rather silver grey.
I decided on a two-ply worsted weight, a less rounded yarn with a nice "squish factor".
I'm calling this yarn "Cappuccino".  It is a result of more of Sunshine's white fiber run side by side with medium fawn, from an alpaca named "Brawny".  For the last few years I have bought fiber from a local 4-H girl, so the remainder of the yarn was made from her fiber.
The colors used in this yarn are white, and a white and medium fawn mixed to make a medium rose grey, fed side by side at the carder to produce a color I've called "Milk Chocolate".
This yarn called "Dark Chocolate" is medium fawn and dark fawn, fed side by side at the carder.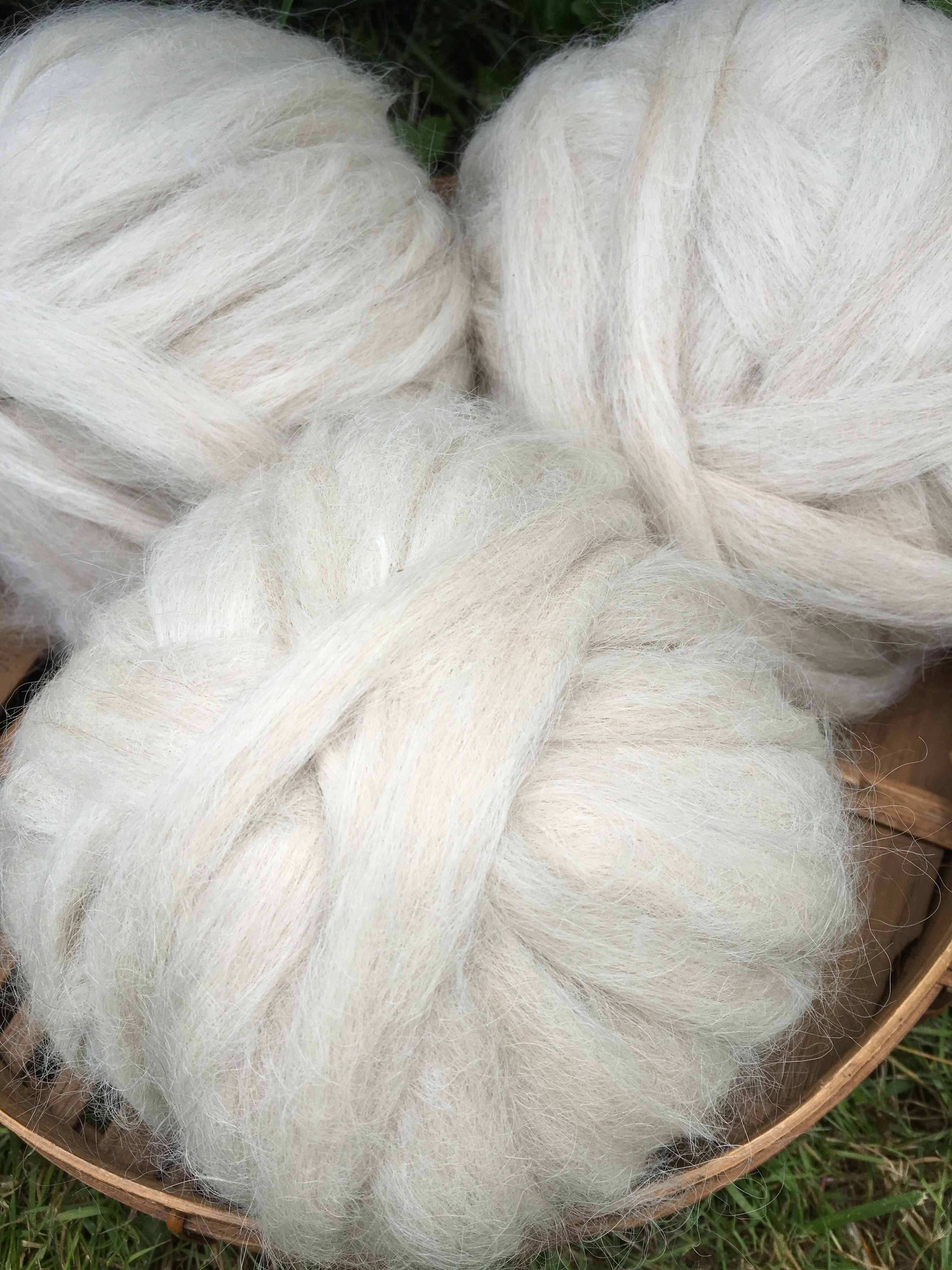 I had several years' worth of suri seconds, so had roving made from the light colored colors, see Suri Alpaca Roving.  I have been dyeing this roving and have had lovely results, be sure to see Circus Time and Summer Delight.  Check out my posts on Dyeing, if you'd like to try this yourself, or try out one of our Roving Dyeing Kits!
The brown Suri Alpaca Roving is from Mabelle's fiber.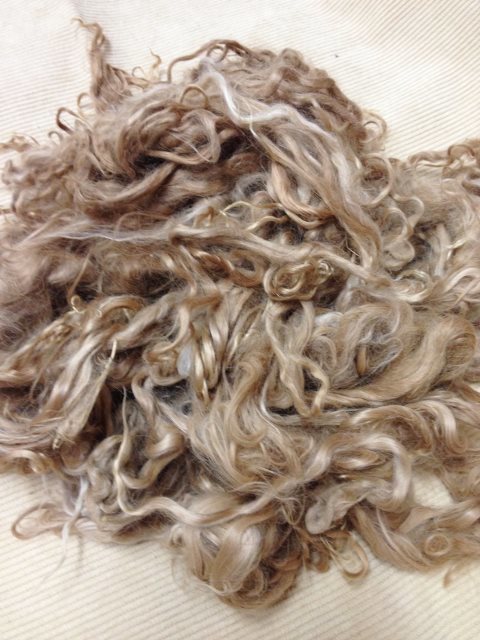 I have a market for selling raw Suri Fiber to spinners, and the longer length suri fiber to doll makers.  I sell both natural colors and hand-dyed fiber, so that is what I will do with my prime suri fiber this year.  This involves skirting, tumbling, washing, dyeing, and packaging, more labor for me but less expense.  Who knows what I'll do with our fiber next year.  I love that there are so many options.  Keeping products unique and marketable is a fun challenge!
See products made from our fiber in past years. More coming soon on how to evaluate your fiber.
Suri Alpaca Merino Lopi Lite Yarn
Mother Daughter Suri Alpaca Yarn
Online Classes
Want to learn more about dyeing?  Check out these Online Classes by Craftsy!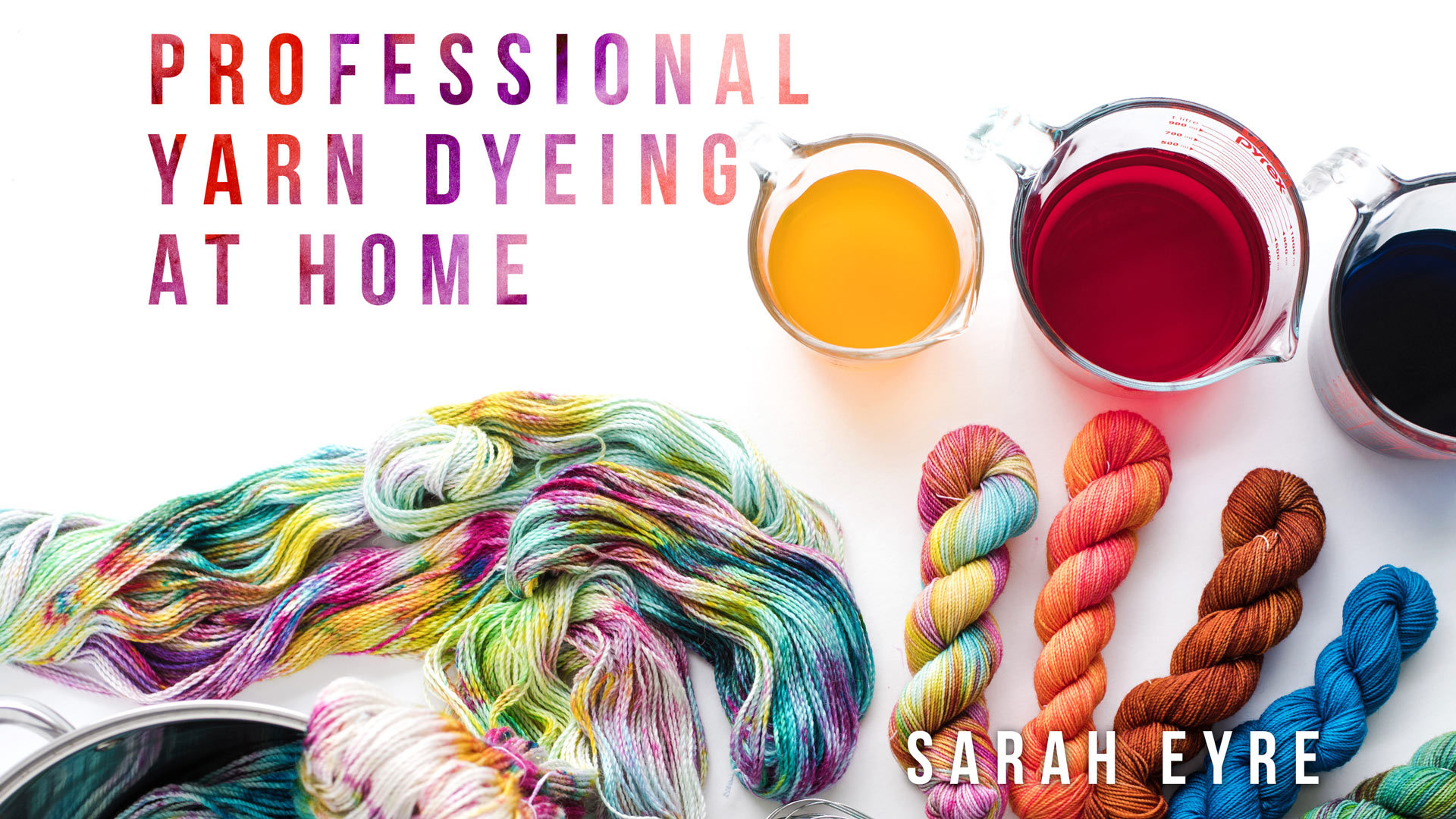 I do a small amount of affiliate marketing, and there are several links in this post that lead to products that we don't sell at Alpaca Meadows, but we do receive a small percentage of the sale should you purchase those items.  Every little bit helps pay the bills, so thank you in advance!