Doll makers from all over the world have purchased Suri Alpaca Fiber from us, and frequently I get asked how to wash and comb the fiber.
Though I have washed lots and lots of alpaca fiber, I wanted to asked the experts what the best way might be to process it for doll hair.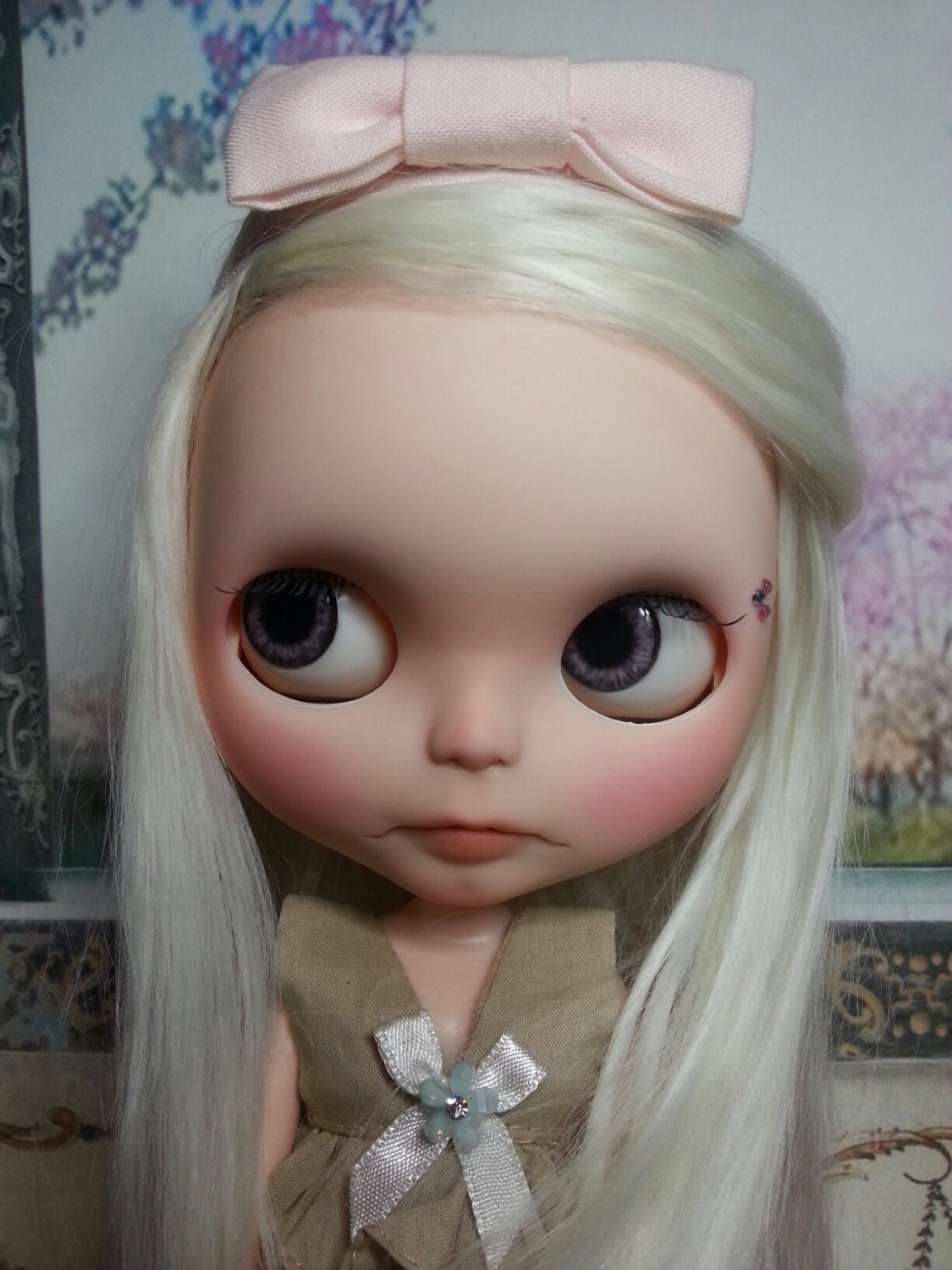 Doll artist, Sofie Bell from Ramsgate, England rerooted this Blythe Doll from some white Suri Fiber from one of our alpacas.  According to Sofie, "Two ounces (60 grams) of processed suri will give a nice thick Blythe reroot.  If combing yourself, there will be waste so ordering more than you think you need is a good idea."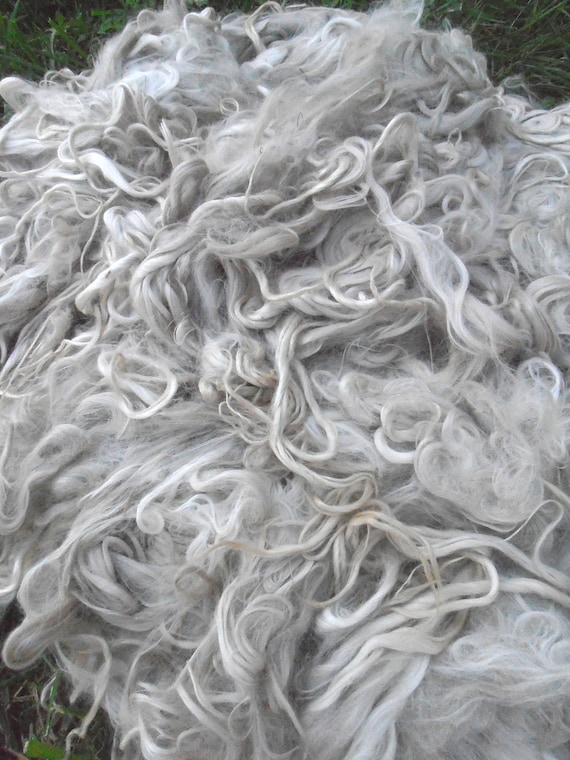 Sophie has been kind enough to share the preparation routine that she follows :
1) Weigh the fiber before starting a reroot to make sure you will have enough for a full job.  A LOT of alpaca is lost during processing.    This is especially important if dyeing the alpaca a custom color.
2) Gently separate the locks of any large clumps of fiber.  Pick out any vegetable matter.
3) Gently wash the alpaca in warm water, using either a small squirt of dish detergent (fairy liquid etc) or a gentle baby shampoo. Keep the water temperature at a constant, never too hot or too cold, as any temperature changes can cause the hair to mat and knot together. Rinse well in fresh warm water taking care not to wring out the hair.  A gentle squeeze is enough to remove excess water.
4) Roll fiber in a towel to absorb the excess moisture.
5) Carefully separate the washed alpaca into more manageable strands and lay flat on a clean towel in a warm place.  Allow to dry naturally (usually overnight or much quicker in the sun on a nice day).  This makes the fiber much easier to handle once its dry.
6) Carefully brush out the alpaca.  A dog grooming brush, the kind with small thin metal prongs works best.  Always comb gently in the natural direction of the alpaca while holding one end.
7) Make small bundles of the processed alpaca and tie them with a rubber band.  This just helps keep everything a little tidier.
8) After rerooting, give the hair a final wash and condition, and a spritz of fragrance if desired!
The doll pictured above was done by Sharon Avital, a doll maker from Ramat Gan, Israel. Sharon's tip for working with suri alpaca is "I separate the locks and them wash them in small batches.  It's much easier to comb and not too much fiber is lost this way. The same with dye."
Lilibeth, pictured above, is done by doll artist, Cindy Sowers from Burlington, Vermont with some of our fiber that she dyed.  Cindy says this about dyeing Suri Fiber, "I think alpaca is quite fragile, so anything you can do to use less processing is best. Condition (human hair conditioner) before and after  dyeing, comb gently like you would a baby's hair. I haven't tried cool water dyes. They would probably be better – however, with dolls, some of the plastics and vinyl soak up dye if it isn't cured really well, so it might be sort of an experiment rather than a fact that it would work well. Probably the same things you do to dye hair for weaving or felting, just being more gentle because you want to maintain the length."
How I process my hair….so it gets to you with no waste on your end. I soak it several different times in a detergent until the water comes clean, (After all they're farm animals whose favorite pastime is rolling in the dirt) then I shampoo it and put a very high quality conditioner on it and rinse it completely out. I always keep the cut ends together so when you root it lays like natural hair does. I air-dry the bundles and then I comb until my very fine tooth metal comb goes thru it completely without any resistance. I bundle it in small amounts and wrap it in tissue so it arrives to you ready to use and tangle free. I asked a doll maker friend who told me she uses conditioner on the fiber (Pantene or something similar). She uses John Frieda Frizz-Ease styling spray on damp hair. She uses a heat wand for straightening human hair, and a regular human curling wand for curling.
Be sure to read Jo Moxie's post on How to Wash Suri Alpaca and Mohair.  She has updated her post and has found with the alpaca fiber, that she  NEVER brushes it until it is already knotted and loop/locked into the dollies scalps.