FREE Shipping For Orders Over $75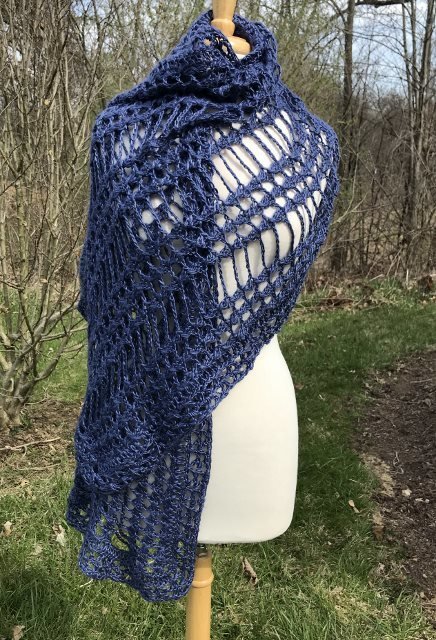 X-Stitch Summer Wrap - Astral
SKU 17978
Product Details
This pretty summer shawl is very elegant. It is soft and light, but warm enough to take off the chill on a summer evening, or in an air-conditioned restaurant. The stripes are formed by crossed stitches alternated with simple chained strands. It will warm your shoulders whether you are dressing up or dressing down. Lovely with a dress and quite adorable with jeans. It is hand crocheted in an exquisite yarn with a lovely sheen called Astral, that is a blend of alpaca, wool, and tencel. The rich, beautiful yarn color chosen for this wrap is a shade of blue called Scorpio.
It measures approximately 26 inches/ 66.04cm wide and 73 inches/185.42cm long.
Wrap it around you or let it hang loose. This shawl is so versatile and can be worn in many different configurations, even as a summer beach wrap.
CARE
Hand wash cold. Lay flat to dry.
Save this product for later