FREE Shipping For Orders Over $75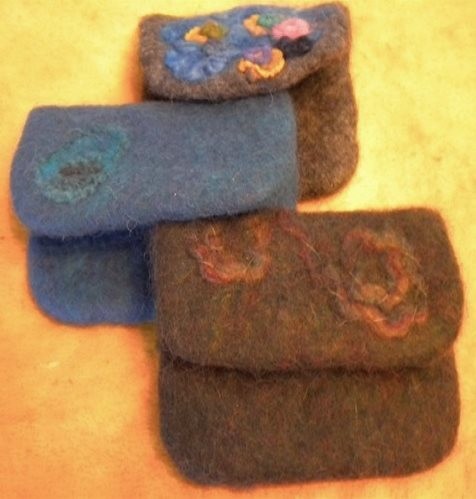 Wet Felting Purse Kit
SKU 00150
Product Details
Learn the techniques involved in wet felting a container that becomes a beautiful, useful purse.
People continue to be fascinated by felted projects that we call containers whether bowls, vases or purses. With no sewn seams this sturdy yet stylish purse could be your everyday bag or styled for a night on the town.
Kit for small purse measuring about 6" x 8"
Beautifully processed wool or alpaca blends to construct one purse with a felted cord handlle
Embellishments to add your own creative touch
Resist to form your purse around
Felting matt

Kit includes instructional DVD with short chapters that help you move step by step through the process. Learn to wet felt in your own time and your own space.
Be amazed by the finished product.


The techniques you learn here will help you construct other felted containers.
Save this product for later