FREE Shipping For Orders Over $75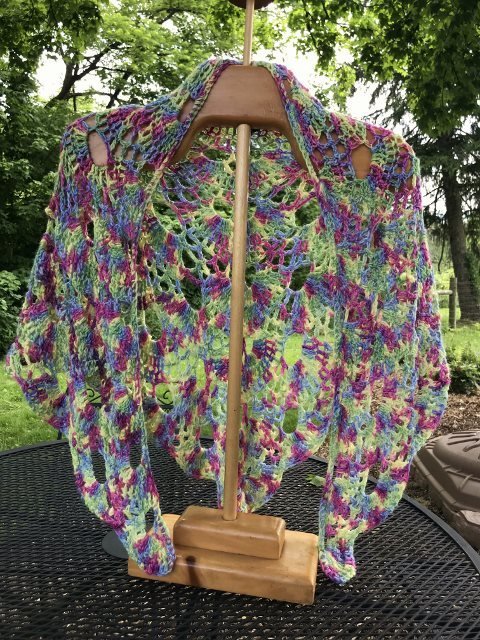 Virus Alpaca Shawl - Playful
SKU 18224
Product Details
This alpaca shawl has lacy, open stitches, and scalloped looking pattern. It is made with pure alpaca, and has a luxuriously soft feel. It will warm your shoulders whether you are dressing up or dressing down. Lovely with a dress and quite adorable with jeans, just the warmth you need when out to dinner in an air-conditioned restaurant. It is hand crocheted with an exquisite yarn called Paca-Paints that is 100% superfine alpaca. This cheery hand-painted yarn color is called Playful, pictured above but not part of this listing.

This shawl measures approximately 29 inches/ 73.66cm from the top to the point of the triangle and 69 inches/175.26cm across the top edge.

The pattern used is called Virus Shawl, named this because it is such a well liked pattern that it has gone viral!

The shawl pictured is ready to ship.

CARE
Hand wash cold. Lay flat to dry.
Save this product for later