FREE Shipping For Orders Over $75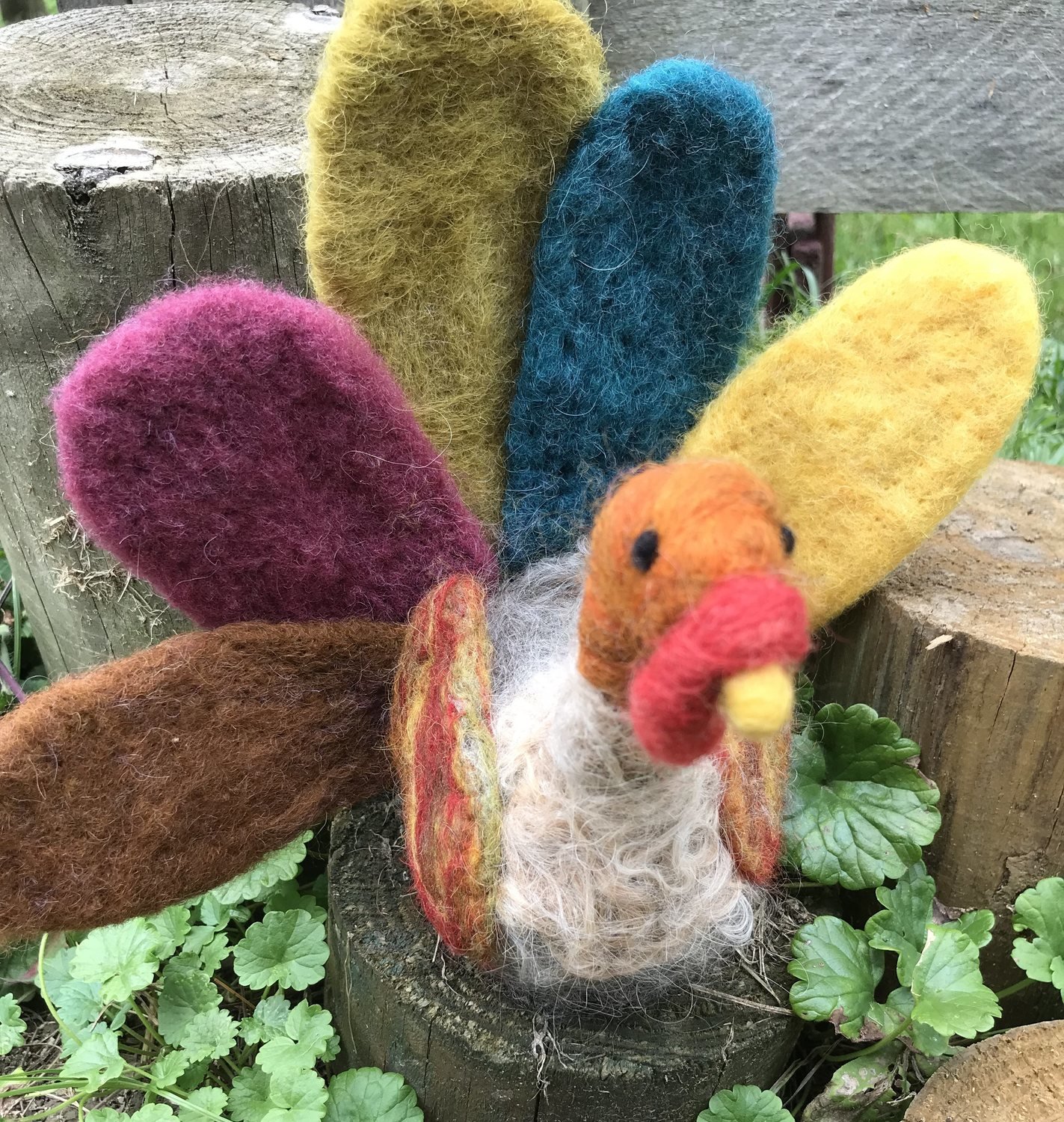 Turkey Needle Felting Class
SKU 18227
Product Details
Learn how to needle felt and go home with a colorful turkey for your Thanksgiving table! You will be using alpaca/wool roving and batts to create this festive bird, and suri fiber to replicate feathers. Learn step-by-step needle felting skills which will enable you to create other felted projects.

Needle felting is the process of using a single barbed needle to repeatedly jab alpaca/wool fibers causing the fiber to tangle and become compact into flat pieces or three-dimensional sculptures.
All materials are included, felting tools and foam surface to work on are provided for use in class. Felting Supplies are also available to purchase should you want to do more needle felting at home.
Back to the Class List here.
Save this product for later