FREE Shipping For Orders Over $75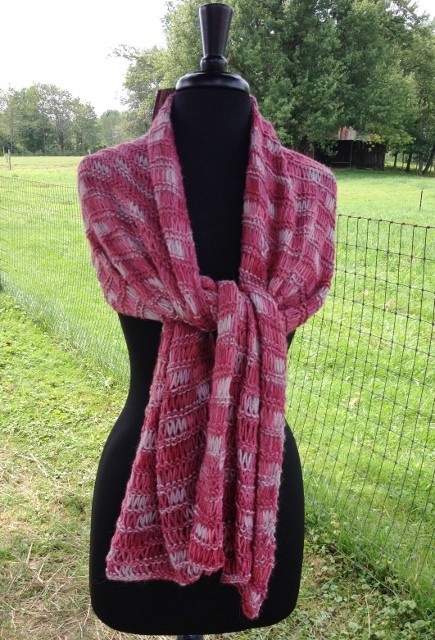 Transfix Alpaca Shawl - Made to Order
SKU 17627
Product Details
This lacy shawl is the ticket for a cool evening out! Warm and luxurious, it is hand crocheted with one of our 100% alpaca yarns called Paca Paints. Versatile and fun, be creative, and wrap it however you choose.
This shawl is made to order. Choose the color pictured, Spiked Punch, or one of the other colors available. Click the link above to view the options.. Please allow 1-2 weeks to crochet and ship.
This alpaca shawl measures roughly 17 inches/ 43 cm wide and 62 inches/ 157 cm long.

Indulge yourself with something handmade from alpaca, or give as a very special gift!
This shawl has been SOLD, but I would be happy to make another one for you. Please allow 8-10 days when ordering.

To care for: Hand wash cold with shampoo. Lay flat to dry.


Interested in knitting this shawl yourself? Click here for the FREE pattern.
Save this product for later