FREE Shipping For Orders Over $75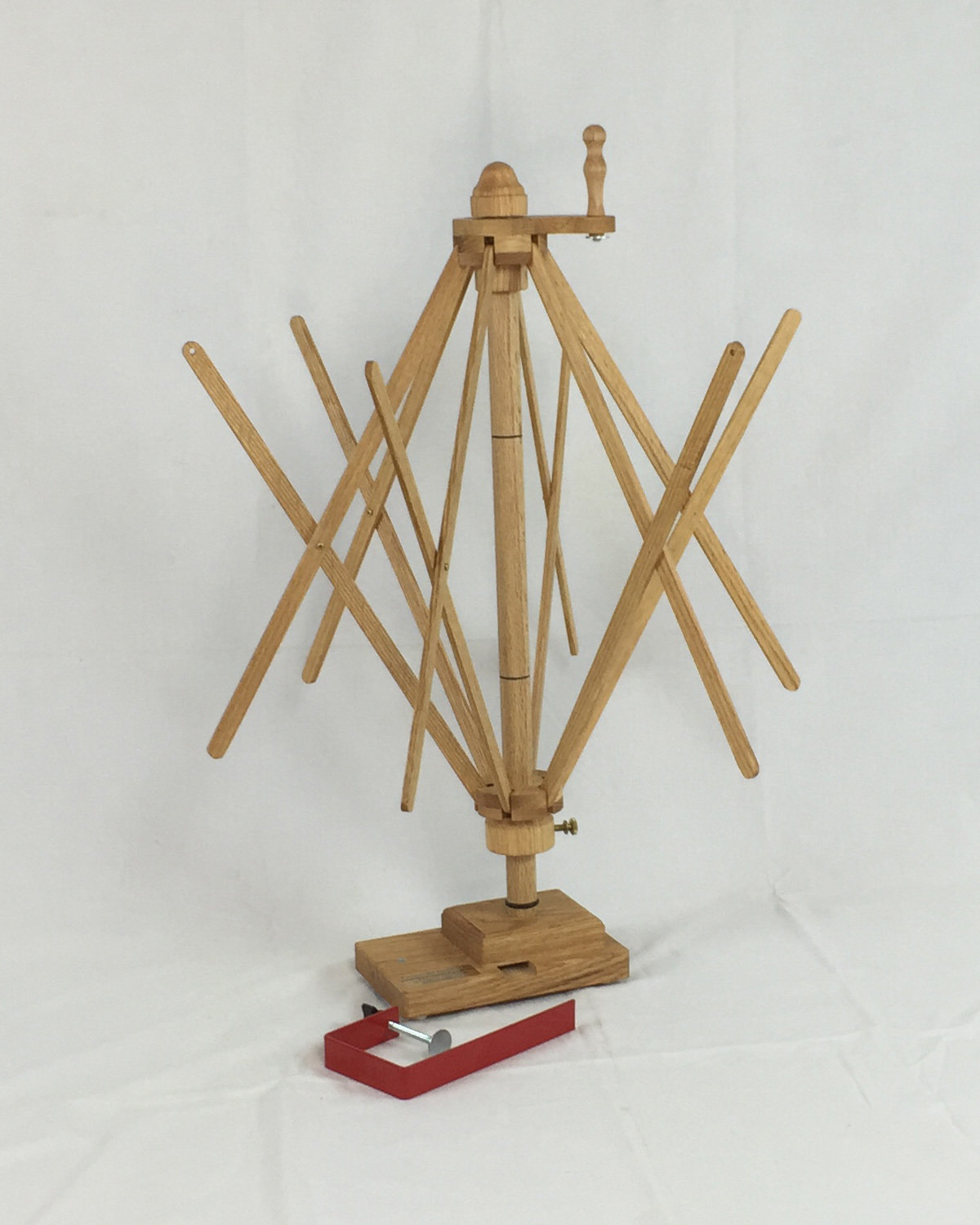 Table Swift/Skeinwinder
SKU Strch-TblSwft032415
Product Details
The newest addition to the Strauch Fiber Equipment line, uses the same umbrella section as is used on the floor model. Simply screw it into the table base, attach the table clamp and you're ready to work. Measures 27" tallfrom table surface to top of knob.
To more easily use as a skeinwinder, mount it on a shorter table so the top crank is more accessible.
1. Collapsible. Unscrew top knob and fold arms together for easy storage.
2. Convertible. Screws into floor base (sold separately) to make a floor Swift.
3. Portable: Unscrew top knob, fold arms and unscrew from base for easy transport.
Top knob and Teflon ring store on the table base so they won't get lost during transport or storage.
Works great with the Jumbo Ball Winder.
Be sure to see the NEW Mini Table Swift/Skeinwinder.
Save this product for later