FREE Shipping For Orders Over $75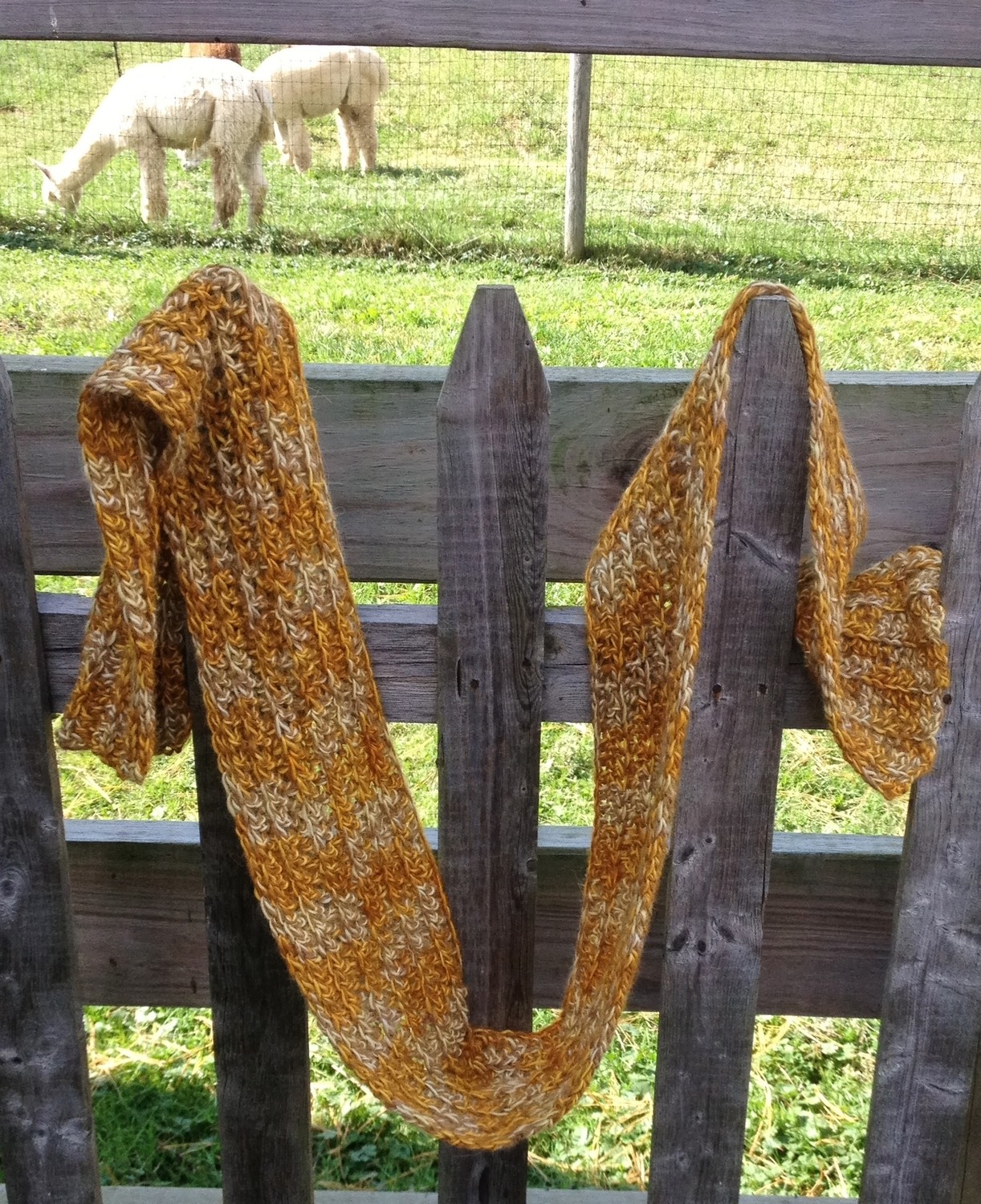 Swizzle Alpaca Ribbed Scarf - Made to Order
SKU SwAlpRbScrf
Product Details
This luxurious and lovely ribbed scarf is made with a 100% alpaca yarn called Swizzle. It is lightweight, soft and silky, not scratchy like some sheep's wool can be, and because it is alpaca it is very warm!
This alpaca scarf is MADE TO ORDER and will take 7-10 days to make. See the colors available by clicking the link above, then choose from the colors listed when checking out. The color pictured is called Goldenrod.
Luxurious, versatile, soft, warm, strong, resilient, natural and hypoallergenic, alpaca fiber offers many advantages and is considered by many to be the "miracle fiber". Once you get your hands on it, you will immediately understand the intrinsic value of everything produced from it.
This scarf measures approximately 60 inches (152cm) long and 5.5 inches (14cm) wide.

Please allow 7-10 days to create and ship.

CARE
Hand wash cold. Lay flat to dry.

FREE PATTERN
Interested in crocheting this scarf yourself? Click here for the pattern! Be sure to scroll down to the bottom of the page.
Save this product for later