Alpaca … warmer than wool, softer than cashmere!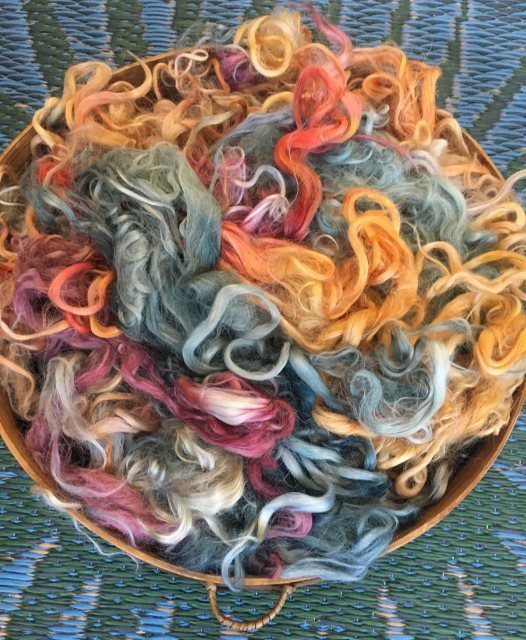 Suri Fiber - Tiger Lily
SKU 18092
Product Details
This Suri Alpaca Fiber was grown by an alpaca named Lorelei, 9 years old at time of shearing. Though not as fine as in her younger years, it still is soft enough for spinning into yarn, either carded, or fluffed up a bit and spun right from the locks for a textured art yarn. This fiber would be wonderful in art batts, as embellishment in felting projects, or in needle felted paintings adding silky texture and curl. This fiber can be woven with, even worked into knit or crocheted projects.
Low immersion and over dyeing were techniques used to produce the gorgeous colors interspersed throughout the fiber. I used
Gaywool Dye
colors Coal, Wattlebark, and Azalea and am calling this mix "Tiger Lily".
Each package contains two ounces of fiber.
This fiber is prime fiber and is approximately 5" in length.
Save this product for later