FREE Shipping For Orders Over $75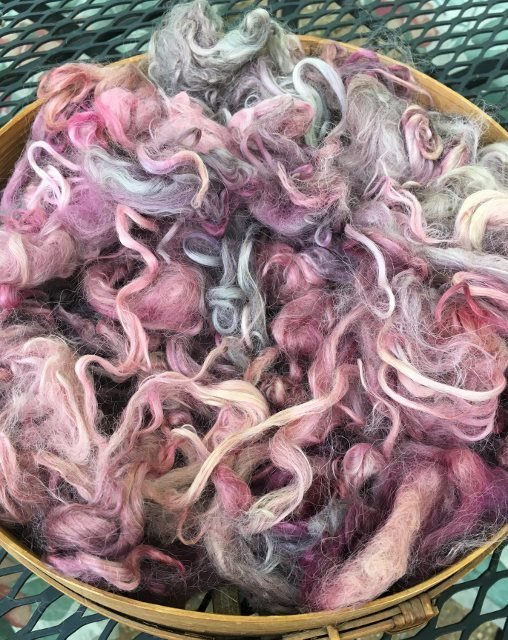 Suri Fiber - Plum Pudding
SKU 18091
Product Details
This pretty hand-dyed Suri Alpaca Fiber is great craft fiber. It has a higher micron count and more robust fibers which are suitable for felting projects, particularly embellishing. It is long enough to spin, or be blended with other fibers, if desired. It would work well in needle felted paintings adding texture and curl. This fiber can be woven with, even worked into knitting or crocheted pieces.
Low immersion and over dyeing were techniques used to produce the gorgeous colors interspersed throughout the fiber. I used
Gaywool Dye
colors Raspberry, Cyclamen, and Watercrest. I am calling this mix "Plum Pudding".
This package contains two ounces of fiber.
This fiber is prime fiber and is approximately 5" in length.
Save this product for later