FREE Shipping For Orders Over $75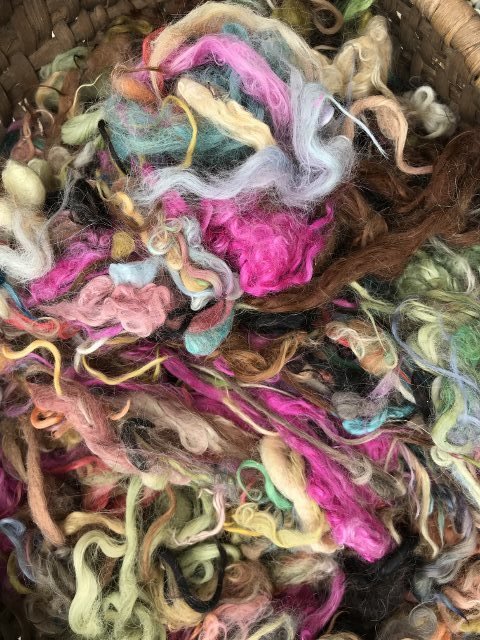 Suri Fiber - Mixed Colors
SKU 18239
Product Details
This Suri Alpaca Fiber is a mix of fiber from a number of different alpacas, hand-dyed in a variety of different colors. It could be carded and spun, or picked open up a bit and spun right from the locks for a textured art yarn, used for core spinning, or lock spinning. This alpaca fiber would be fun in art batts, as embellishment in felting projects, or in needle felted paintings adding silky texture and curl. This fiber can be woven with, even worked into knit or crocheted projects.

Each package contains two ounces of fiber.

This fiber is prime fiber and varies in length.
Save this product for later