FREE Shipping For Orders Over $75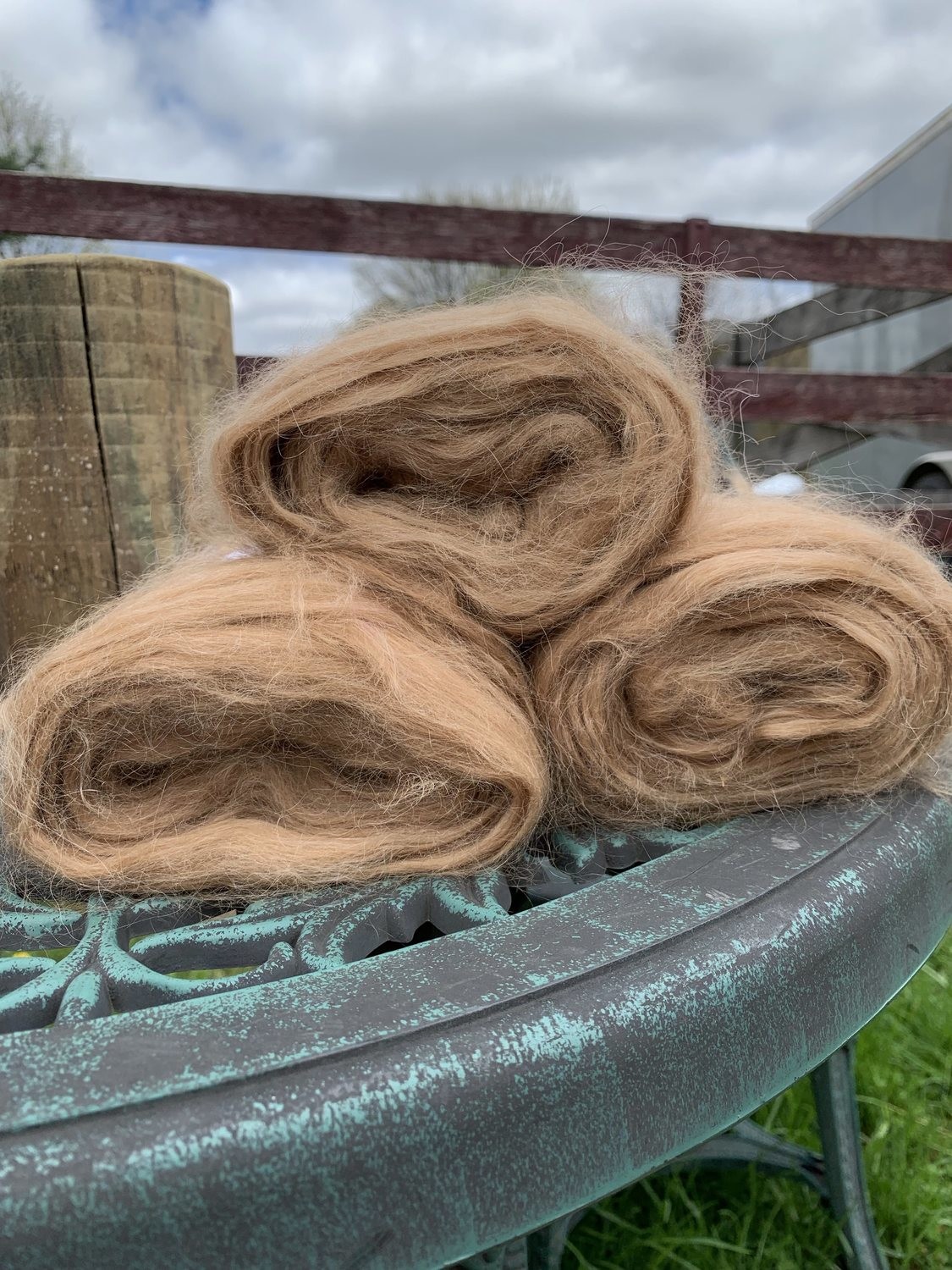 Suri Alpaca Roving - Light Fawn
SKU 18441
Product Details
This listing is for 100 yards of 100% suri alpaca roving. Packages vary in weight and are approximately eight ounces. The color is light fawn, one of alpacas' many natural colors. This roving has been pin-drafted. Most roving is a wide strip of blended fibers that need to be pre-drafted, or split it into strips for easier handling during the spinning process. Pin-drafted roving takes care of that step for you!
Pin-drafted roving makes a great easy-to-spin treat for hand spinners. Spin lightweight, Lopi-style singles, or draft the fibers out to make a finer yarn. It's a great product for new spinners as the added processing usually makes it very easy to spin, with nicely organized fibers and very little spinner preparation required to make a beautiful yarn. You'll find that hand-painted versions of this thin roving have a lot of great color blending, without much, if any pooling, as the short runs of color in the yarn blend more easily than the longer runs sometimes created with traditionally-sized roving.
Pin-drafted roving can also be used as is to create warm, lofty knitting and crochet projects, and works great as the weft for weaving projects. It's a different and unique preparation, but well worth taking the time to spin on your wheel or spindle to create a beautiful, soft yarn.
Find out more about Suri Alpacas here.
Save this product for later