Alpaca … warmer than wool, softer than cashmere!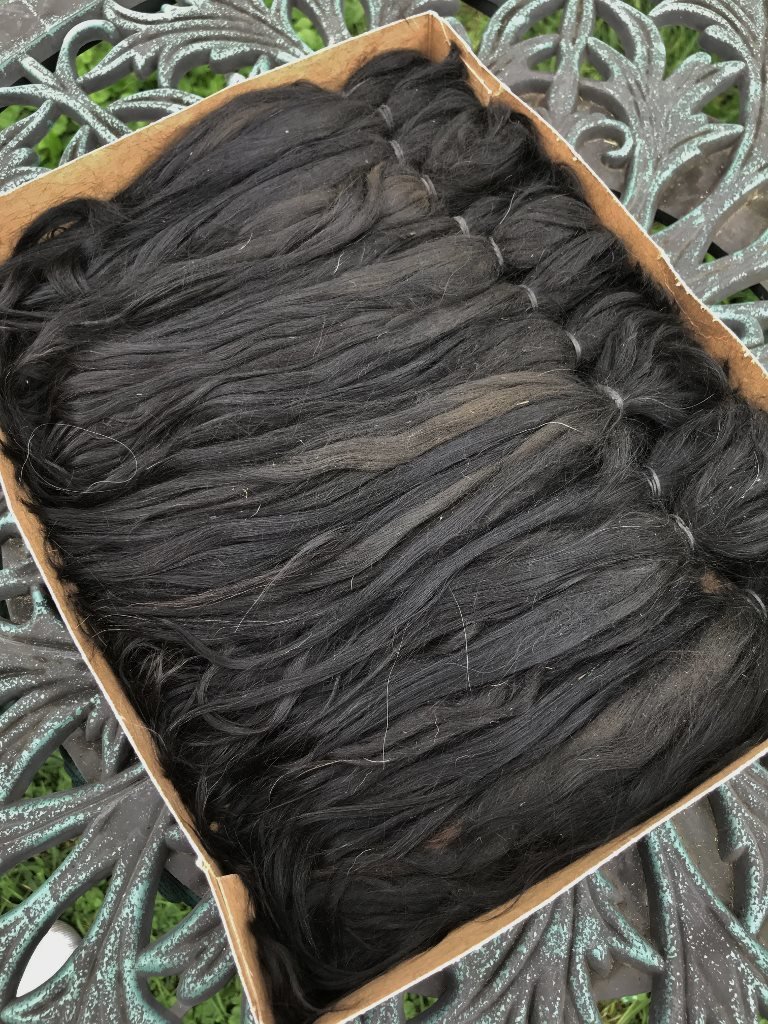 Suri Alpaca Locks, 8 Inches, True Black, Rocko
SKU 17746
Product Details
These Long Suri Alpaca Locks are the prime fiber grown by a suri alpaca named "Rocko". They are black, which is a natural color, and approximately 8" in length. This is two years' growth from this alpaca.
Long Suri Locks make gorgeous doll hair. They can also be used in tail or core spinning, carded and spun into beautiful silky yarn, or used in a variety of different felting projects. They also are quite fun to use in knitting and crochet projects.

The locks have been separated from the fleece so are very easy to work with. They are unwashed and uncombed.

These locks are sold in two ounce packages. Pictured are 1/2 ounce bundles.

Doll makers love using suri locks for doll hair. Be aware that there is some waste when combing out locks for a reroot. A typical Blythe reroot takes about two ounces.

These locks can also be left just as is and sewn into a weft to attach directly onto a doll cap.

Locks are the natural divisions in an animal's fiber. Fiber in lock form has had the locks separated from the rest of the alpaca fleece. A single lock of suri is made up of multiple individual fibers. Separating the locks is not hard to do, but it does take time, and so is priced accordingly.
Save this product for later