Alpaca … warmer than wool, softer than cashmere!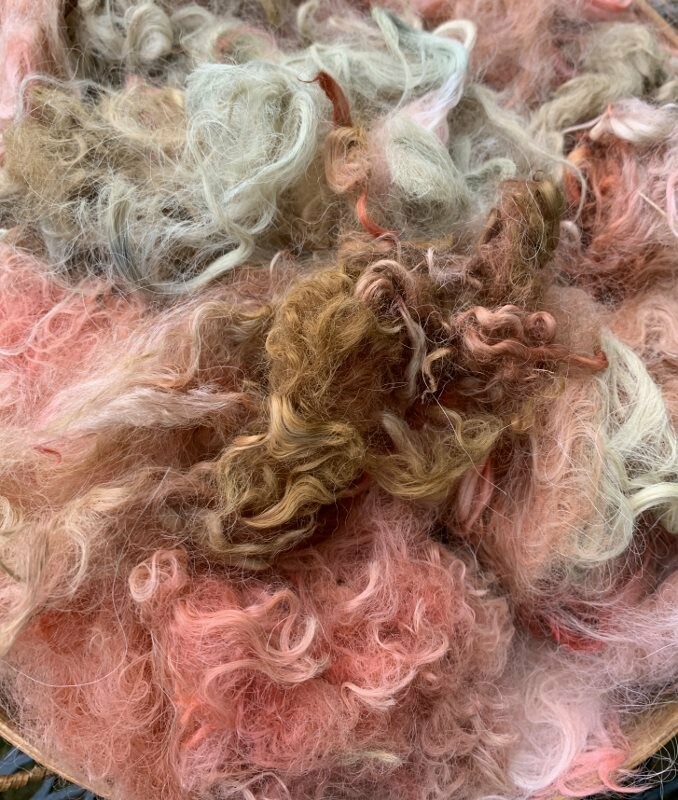 Suri Alpaca Fiber - Median
SKU 18484
Product Details
This suri alpaca fiber is from a multi-colored alpaca named Sam, nine years old at time of shearing. His fiber is of medium fineness. This fiber is considered seconds meaning it is similar or slightly coarser than the prime fiber, and may have varied color, lengths and textures. This fiber varies from 2" - 4" and would work well for carding into art batts, felting and craft projects, or for a spinner that can handle the various lengths. It has been dyed using Gaywool dyes and a low immersion technique which produced a beautiful effect on this multi-colored fiber.
Fiber is sold in two ounce packages.
Save this product for later