FREE Shipping For Orders Over $75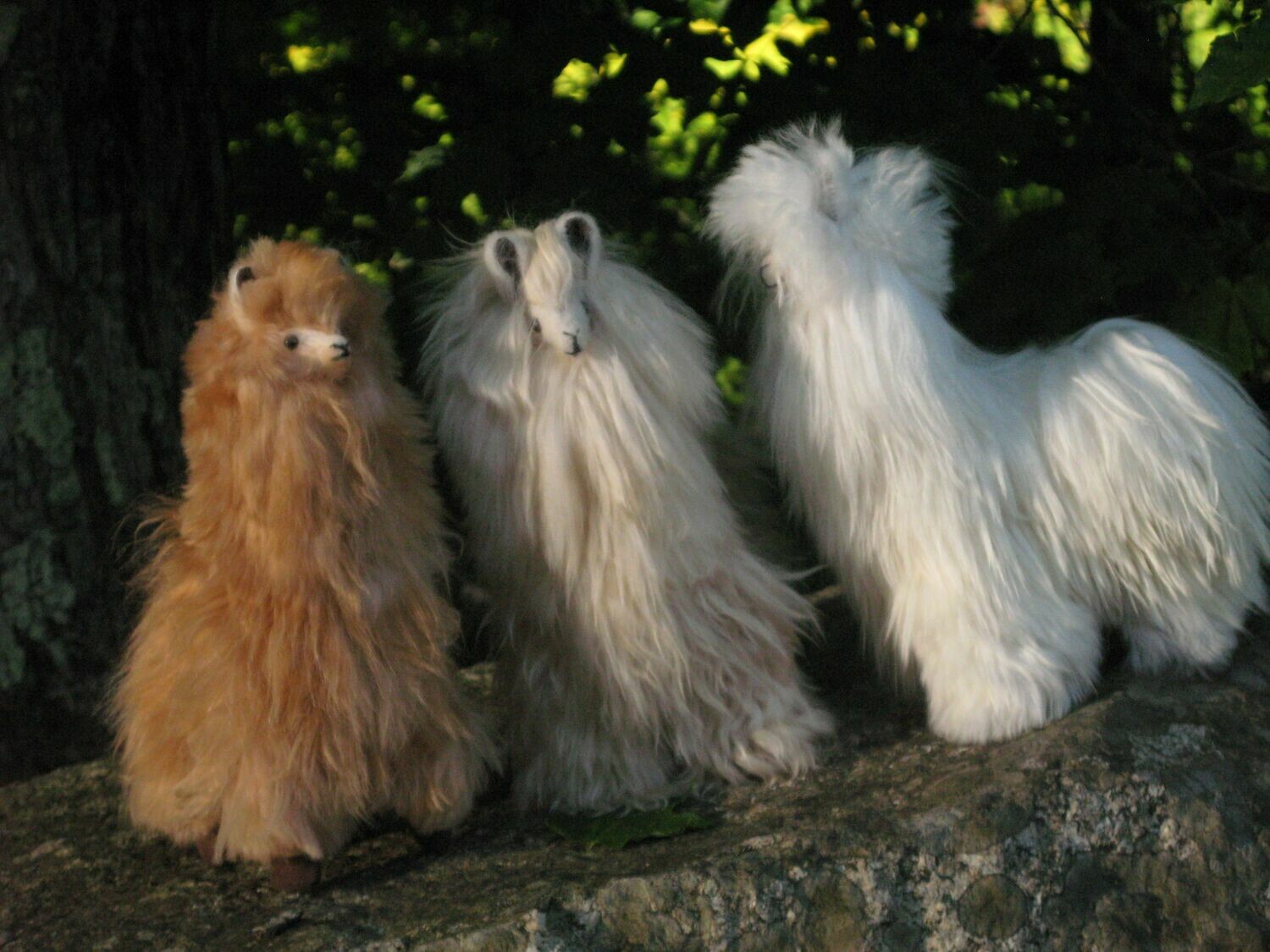 Standing Suri Alpaca - 12"
SKU 18520
Product Details
Fluffy and soft, these handmade 12" Standing Suri Alpacas are irresistible! 100% Suri Alpaca.
Alpacas are not killed for their fur. These Teddy Bears are made from the fur of young alpacas which have unfortunately died through natural causes. Rather than waste such luxurious fiber, alpaca pelts are purchased from indigenous farmers who receive a monetary return on the loss of income caused by the death of one of the herd.

Save this product for later