FREE Shipping For Orders Over $75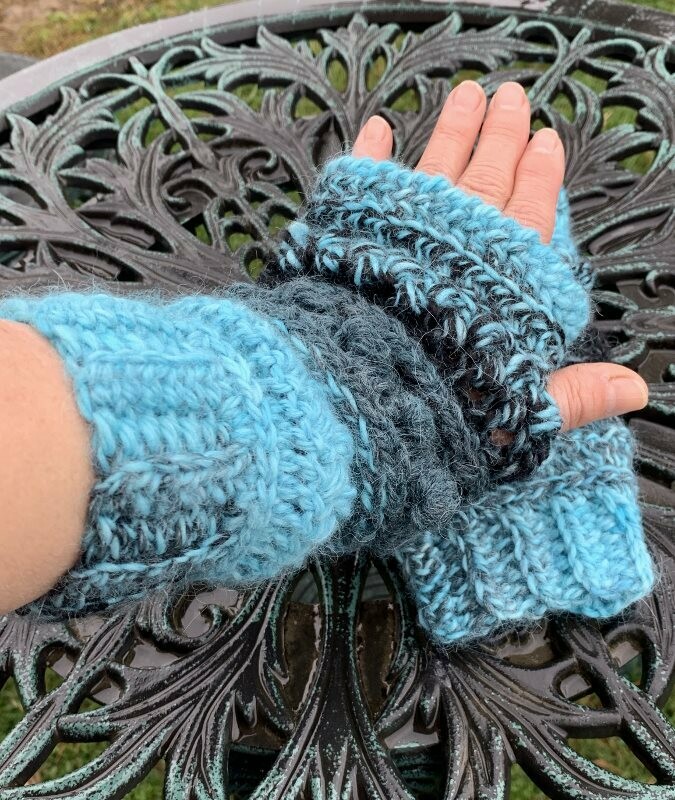 Sampler Wrist Warmers Crochet Class
SKU 18599
Product Details
This class is for is for anyone who is familiar with all of the basic crochet stitches and how to count stitches. You'll get to try out the bean stitch, bobble stitch, post stitches and more, in order to create a pair of wrist warmers with beautiful, and varied texture! This pattern is so much fun and each of these stitch patterns are quite simple.
We'll be using the Espiral yarn, which is 100% alpaca, so soft and nice to work with. These wrist warmers, aka fingerless gloves, take just one skein of yarn, and there are a number of colors to choose from, some natural colors, and some hand-dyed. This yarn was made to mimic the look of handspun yarn, so in addition to the combination of fun stitches, you have the randomness of the yarn, which will result in an interesting and fun pair of mis-matched yet matching wrist warmers when you're finished!
This project takes just one skein of yarn which is included in the fee for this class. You will need to bring a Size H – 5.0 mm hook to class. You may opt to purchase a hook here and have it ready for you when you come to class, if you wish.
Time Needed: 2 Hours
Interested in purchasing these gloves? Click here.
Interested in purchasing a Kit to make these gloves? Click here.
Save this product for later