FREE Shipping For Orders Over $75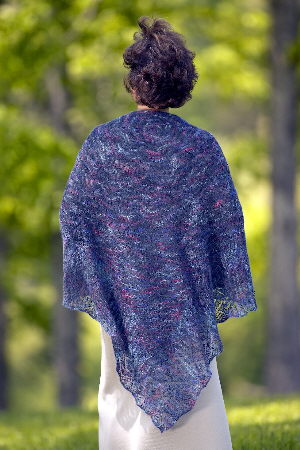 Reflections Shawl
SKU 00071
Product Details
Reflections Shawl by Sharon Winsauer
The Reflections Shawl, another of our Signature Shawls, is an amazing 58" square when finished. Starting at the center and working outwards, this circular pattern becomes square by filling in the side triangles. This epic shawl uses 3 hanks of Suri Elegance.
Difficulty: Advanced
Craft: Knitting
Details: A lace shawl with a unique construction.
Size: 58" Square
Yarn: Suri Elegance: 3 skeins
Gauge: Gauge is not critical to this project
Needles: US #2 [3mm]
Save this product for later