FREE Shipping For Orders Over $75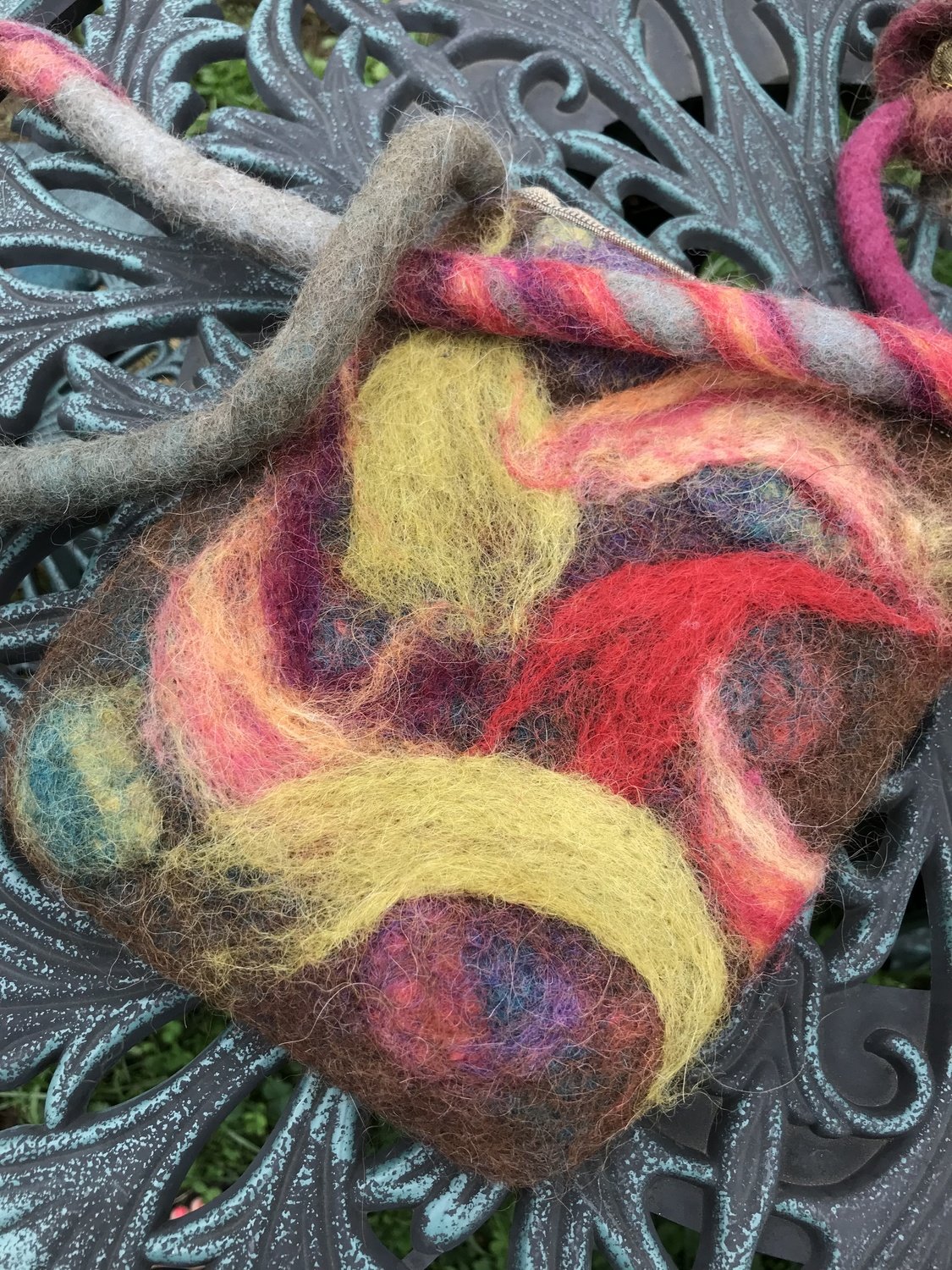 Purse Wet Felting Class
SKU 18223
Product Details
Design and create a one-of-a-kind felted purse! In this class we will using the wet felting method which is done using washed and carded alpaca wool fiber. We will be making a template, then layering fiber in opposite directions around the template, adding warm, soapy water, and then doing lots of rubbing, patting, and rolling, to create a lovely and durable fabric. No knitting is involved in this type of felting, and no experience is required to have a great time creating a unique felted purse.

Please bring a towel. Consider bringing an apron or wearing clothes you don't mind getting wet.
For inspiration see my Pinterest collection of Felted Purses and Other Great Bags and Wet Felting Purse Tips!
Can't come to a class? A Wet Felting Purse Kit with an instructional DVD is available here.
Save this product for later