FREE Shipping For Orders Over $75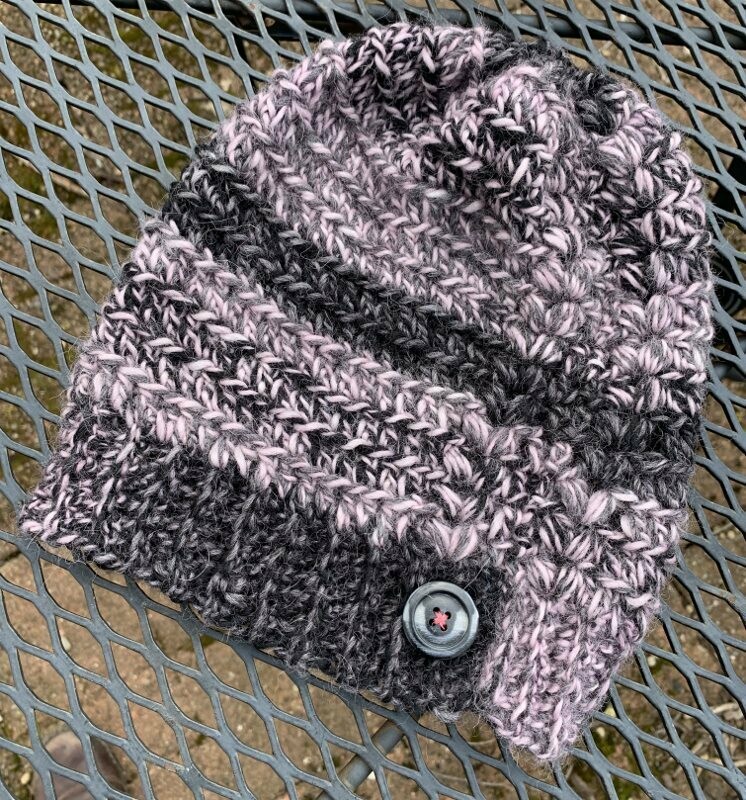 Purple Rain Cap
SKU 18623
Product Details
This beanie style slouchy alpaca hat is hand crocheted by Julie Petty with 100% alpaca yarn. This very soft and warm hat was made with an alpaca yarn called Espiral, a yarn that was made to look like hand spun yarn, with every skein being unique. In turn, anything made with this yarn produces unique items. The color of the yarn is called Plum Pudding. The hat has a ribbed band, a modern textured body, puff stitches worked in a v-design, with a button at the base of the column of fancy stitches.

This hat is READY TO SHIP.

SIZE
This hat measures 18 inches in circumference, and 9.5 inches from top to bottom. It should fit most heads.
Save this product for later