FREE Shipping For Orders Over $75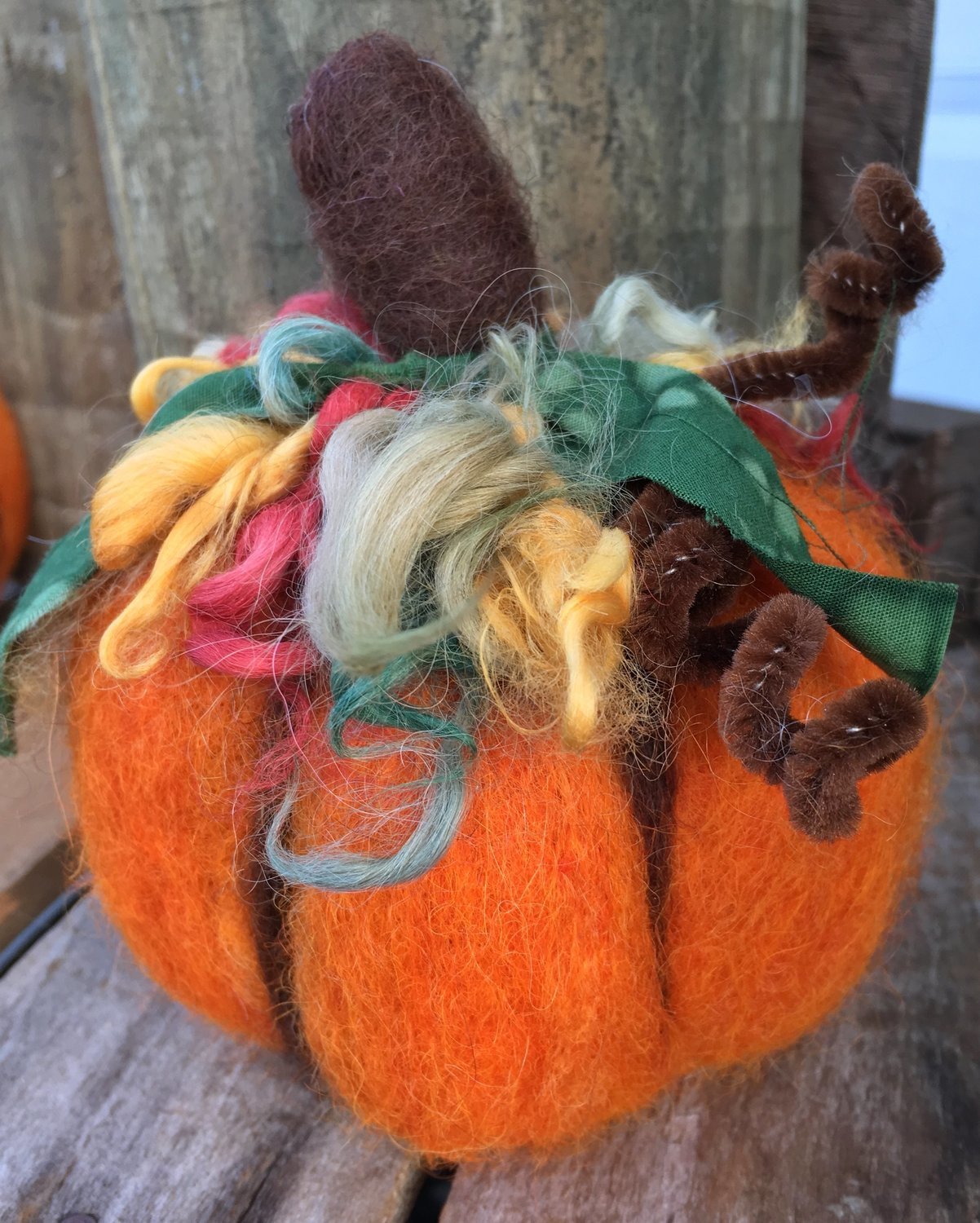 Pumpkin Needle Felting Kit
SKU 18133
Product Details
This Pumpkin Needle Felting Kit includes enough materials to create a pumpkin approximately 4" high, or divide materials in half for two smaller pumpkins. This listing is for the kit only. Finished pumpkins are examples of what your finished project will look like.
Learn the basics of needle felting a three dimensional object, how to create a core shape, apply an outer color, add line detailing, a stem, and embellishment. Needle felting is a simple and fun craft, no knitting, crocheting, or following a pattern required. When finished with this project, you'll have a beautiful pumpkin for your Fall decorating!
The Complete Kit includes the following:
Stuffing - Clean Alpaca Fiber (approximately five ounces)
Nylon Stocking
Orange Roving - for covering pumpkin (.5 ounce)
Brown or Green Roving - for stems and lines between pumpkin sections
Brown or Green Pipe Cleaner - for curly vine
Suri Locks and Fabric Strips - for embellishing
Dense Felting Foam - 5" x 4" x 2"
Felting Needle
Instructions - Easy to follow, lots of detail, and many pictures!
Already have foam and felting needles? An optional Fiber Only Kit is also available. For full-size piece of Foam and Felting Needle Tools, click Felting Supplies.
Felting needles are extremely sharp. Children under 10 should have ADULT supervision!
Great gift idea!
I teach felting classes in Mansfield, Ohio ...click Fiber Art Classes to see the schedule. Meet The Alpacas that grow the fiber we use!

Save this product for later