FREE Shipping For Orders Over $75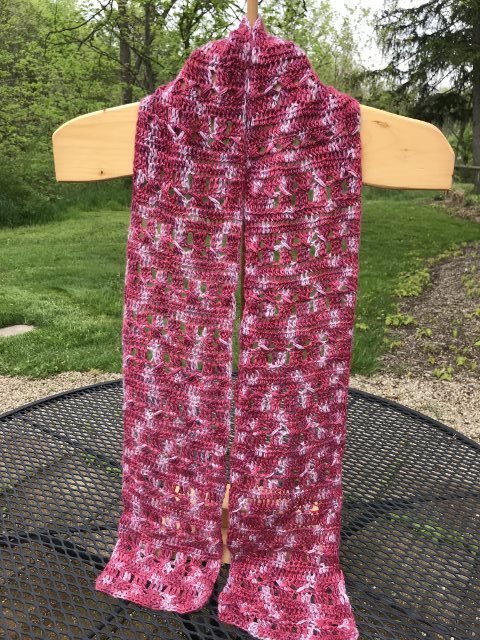 Paca-Paints Alpaca Scarf - Spiked Punch
SKU AMDWS-18219
Product Details
This luxurious and lovely scarf is hand crocheted with a 100% alpaca yarn, a yarn called Paca Paints. The color used is called Spiked Punch, how fun is that! It is lightweight, extra long to wrap several times if you wish, super soft, and because it is alpaca, it is sure to keep you warm!
A scarf made from alpaca is always a special treat for yourself, or a lovely gift for someone special.
Luxurious, versatile, soft, warm, strong, resilient, natural and hypoallergenic, alpaca fiber offers many advantages and is considered by many to be the "miracle fiber". Once you get your hands on it, you will immediately understand the intrinsic value of everything produced from it.
This alpaca scarf is ready to ship. Should you desire a different color, custom orders are welcomed. Click on the above link to see the many pretty colors colors available, select when checking out.
Save this product for later