Alpaca … warmer than wool, softer than cashmere!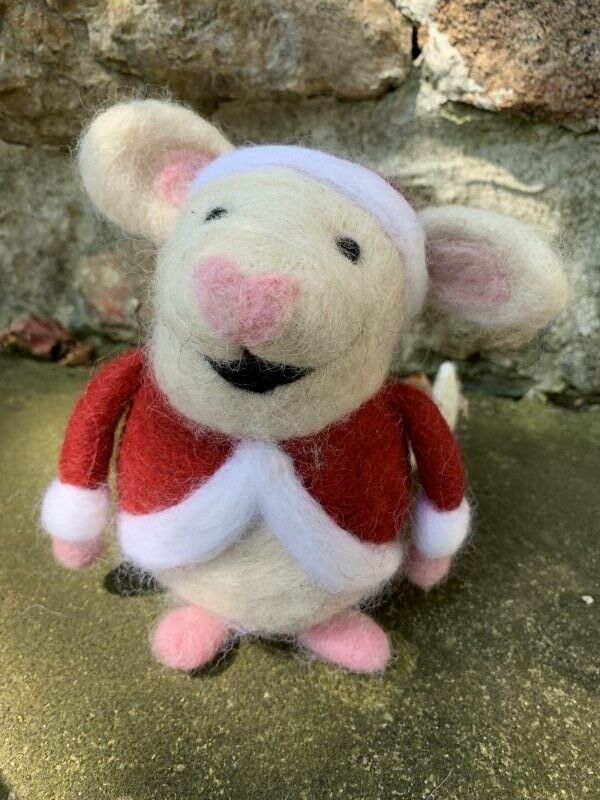 Needle Felted Christmas Mouse
SKU 18493
Product Details
This cheery little Christmas Mouse was needle felted using alpaca fiber as the core, and alpaca wool fiber for the outside covering. His arms are movable, his tail bendable, and he sports a Santa suit and hat complete with fur trim.
This Christmas mouse measures not quite 6" tall. Fun gift, or fun addition to your Christmas decor!
Needle felting is the process of repeatedly pushing a barbed needle into a tuft of fiber, agitating, compressing, and locking the fiber together into a more dense mass of fiber. Needle felted creations take many hours of felting to complete and each felted piece is a labor of love.
Though soft and wonderful to touch, please handle this wool sculpture with care. It is not meant as a toy and may be a choking hazard for small children.
If you're not too far away, you might be interested in the Christmas Mouse Needle Felting Class!

Save this product for later