FREE Shipping For Orders Over $75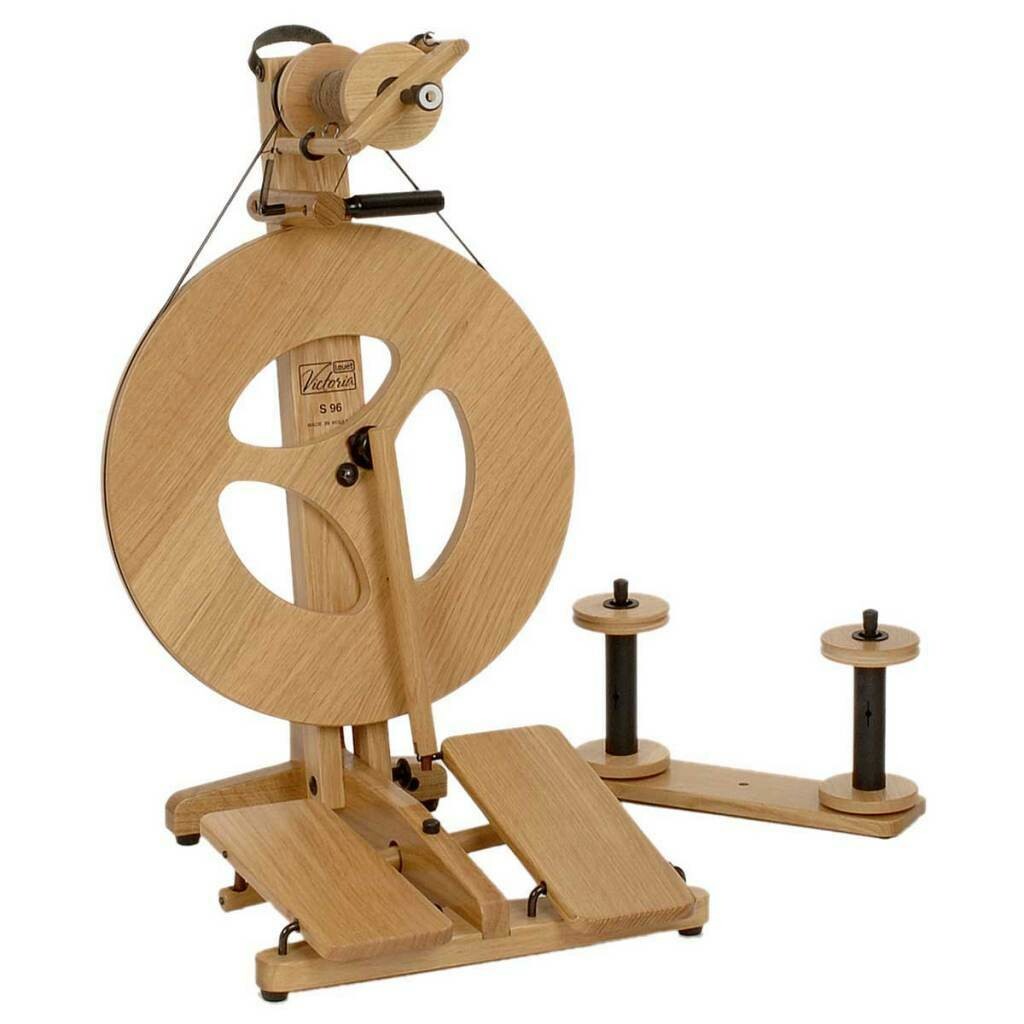 Louet "Victoria" Spinning Wheel
SKU LOUET-091001
Product Details
The Victoria is the ultimate travel wheel. Fine engineering and outstanding craftsmanship in a tremendously functional spinning wheel that folds flat, and at 8 lbs, fits in the overhead of an airplane. Victoria is a double treadle, scotch tension wheel, perfect for spinning fine to medium yarns.
We often spot Instagram photos of a Victoria wheel on the go… the wheel fits perfectly in an RV, too! A fabulous travel wheel with no compromise on quality, making the Victoria a favorite for spinning at home, as well.
Victoria is available in a lacquered beech (S95) and a lacquered oak version (S96).
The double treadle Victoria wheel folds down to 14 x 36 x 55 cm (5 1/2" x 14 1/4" x 21 3/4". It contains a lazy kate with two extra bobbins (3 total included).
A carrying case can be purchased separately.
Specifications:
- Main wheel: 36 cm (14 1/4")
- Ratios: 1:6, 1:8.5, 1:13 (1:20 with high speed set)
- Orifice: 8 and 12 mm (5/16" and 1/2"), height from the ground 59 cm (23 1/4")
- Bobbin capacity: approx 100 gr (4 ounces)
- Weight: 3.6 kg (8 lb)
Accessories available:
Extra bobbins
High-speed set with three bobbins (ratio 1:20)
High-speed bobbin
Third shaft to extend the lazy kate for three bobbins
Stand-alone foldable skeinwinder
Stand-alone lazy kate with adjustable brake for three bobbins
Carrying case
Save this product for later