FREE Shipping For Orders Over $75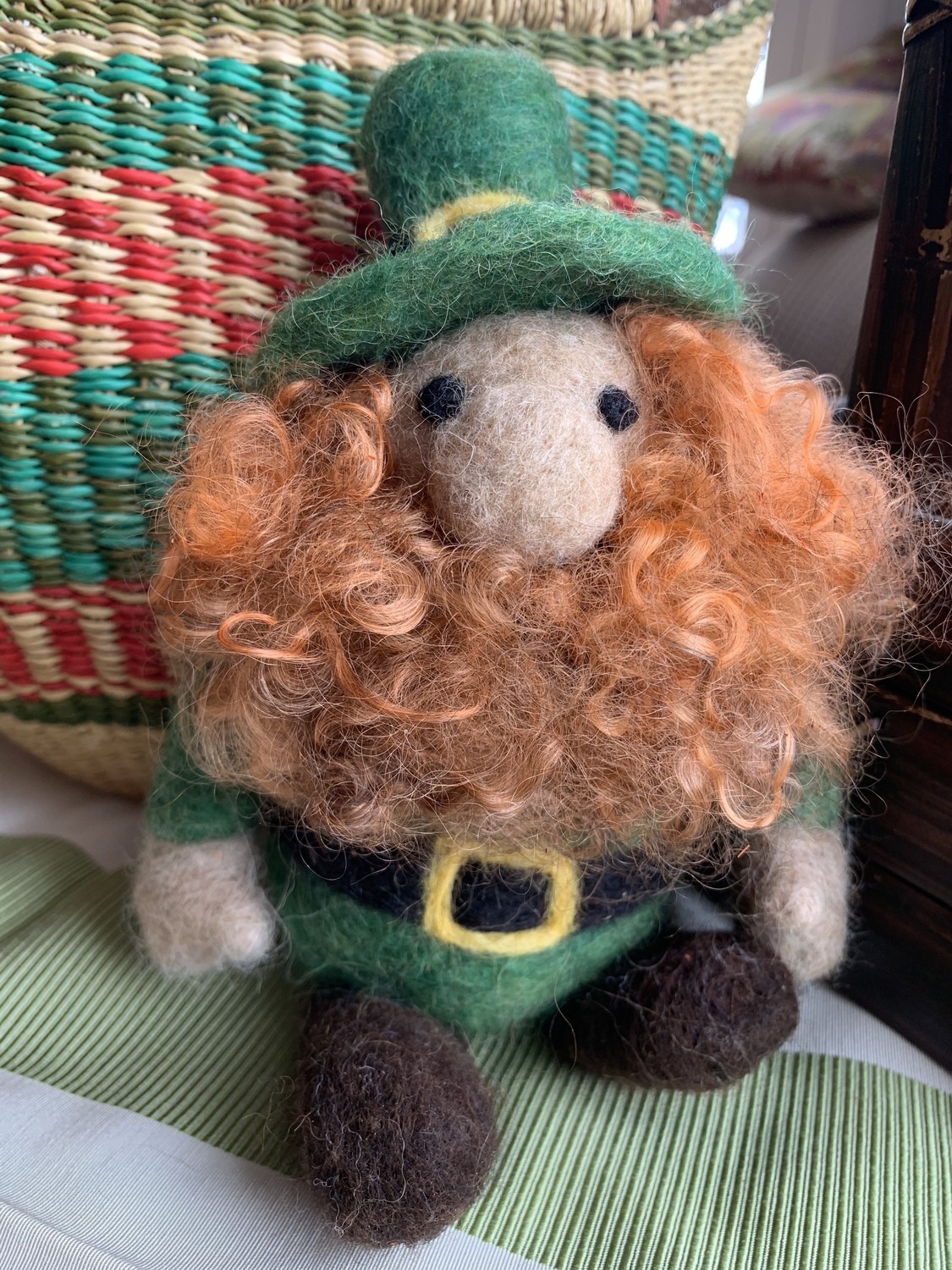 Leprechaun Felting Class
SKU 18318
Product Details
Create your very own Irish Irish leprechaun, just in time for St Patrick's Day! In this fun-filled class you will be learning a process called needle felting. Needle felting is the process of using a single barbed needle to repeatedly jab alpaca/wool fibers causing the fiber to tangle and become compact in order to create a two-dimensional flat piece or three-dimensional sculpture.
You will be learning how to create a core shape, how to wrap roving around the shape to begin the needle felting process, and how to create other three-dimensional shapes such as arms, feet, hats, and a nose. You will learn step-by-step needle felting skills which will enable you to create other felted projects, while enjoying the company of other creative people whose leprechauns will all have their own personality.
There are no mistakes when it comes to needle felting. You are limited only by your imagination. No previous felting experience required.
Felting needles, foam, and materials are provided and included in the fee for this class. Felting Supplies are also available to purchase should you want to do more needle felting at home.
If registering, for a friend please enter name and email address, then change quantity when you get to the Shopping Cart.
Time Needed: 3 Hours
According to Wikipedia, "A leprechaun is a type of fairy of the Aos Sí in Irish folklore. They are usually depicted as little bearded men, wearing a coat and hat, who partake in mischief. They are solitary creatures who spend their time making and mending shoes and have a hidden pot of gold at the end of the rainbow."

Save this product for later