FREE Shipping For Orders Over $75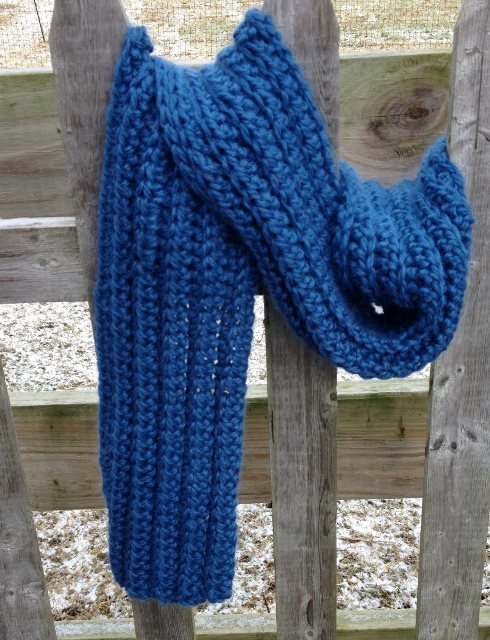 Learn to Knit Class
SKU 00074
Product Details
In this class you will learn to cast on, knit, purl, cast off, and weave in your ends. This is the perfect class if you have never knitted or if it has been years since you last picked up needles! You will be getting started on the Easy Mistake Stitch Scarf pictured above. This pattern creates a deep and lofty rib that looks like so much more work than it actually is. We will be using our Snuggle yarn for this project. Two skeins of this yarn are needed for the scarf and are included in the cost of the class. Click the link above to see yarn colors, then be sure to choose your color when checking out. Keep in mind that stitches are easier to see with lighter colored yarns.

This class will meet on two different days, with time in between to practice what you've learned.
You will need to bring Size US 11 – 8.0 mm Knitting Needles. Bamboo or wood needles are great choices for beginners. Knitting stitches don't slide off the needles as easily, and they are very comfortable to work with. You will also need a large eye yarn needle for weaving in ends.
Nice to have, but not necessary for class is the Knitter's Pocket Guide. It is a laminated handy reference guide to needles, yarns, and stitching techniques -- including helpful hints on joining new yarn, changing colors in the middle of a row, picking up dropped stitches, ripping back, and more! There is an option to purchase this guide, if you wish.
If you would like to add knitting and yarn needles to your class registration, or the Knitter's Pocket Guide, click that option when checking out.

Time Needed: 2.5 Hours on Two Days
You may find Learning to Knit - What You Will Need and Learning to Knit - Getting Started to be helpful posts to read before coming to class.
---
Can't come to class? You might want to check out the Learn to Knit videos on the Knit Picks website.

Save this product for later