FREE Shipping For Orders Over $75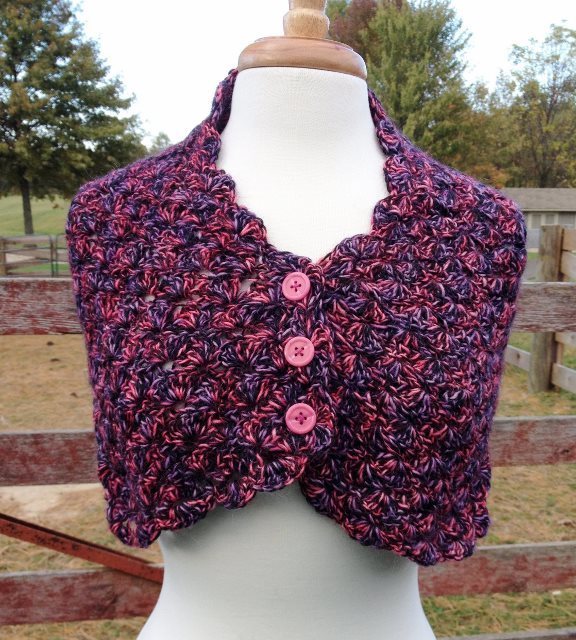 Jessica Alpaca Scarflette
SKU 17847
Product Details
This alpaca scarflette is lovely, soft, and versatile with three pink buttons on one end that are just the right size to poke through the scalloped crochet work. Classy, yet casual, it can be worn several ways, once or twice around.
The Jessica Alpaca Scarflette measures roughly 9 inches/ 23 cm wide and 39 inches/ 101 cm long.

It is made from one of our Swizzle Yarns, a 100% alpaca yarn. The color is called Punk Rock Princess.
For best results, hand wash and dry flat.
Want to make this yourself? Here is the pattern.
Save this product for later