Alpaca … warmer than wool, softer than cashmere!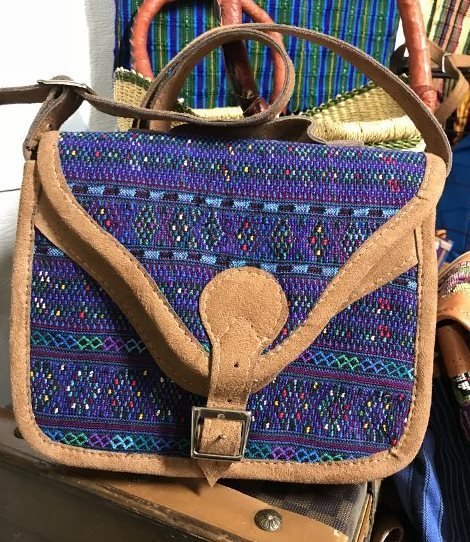 Handwoven and Leather Shoulder Bag
SKU 18187
Product Details
This handwoven shoulder bag with leather trim is woven in mostly blues and purples and greens on the front and a complimentary traditional design pattern on the back. It measures 8.5" H x 10" W, is lined with two compartments on the inside and a zippered pocket. A flat leather bottom expands to about 3". It has a leather adjustable strap that buckles to close the bag, and an adjustable leather strap ensures a comfortable fit for carrying.
This beautiful item is handwoven by a women's Weaving Ministry in Ixcan, Guatemala. Not only is weaving a learned skill that helps to sustain the women's families, it provides stress relief from dealing with life in a third world country, and gives the weavers a sense of purpose. There's something beautiful about helping to give another woman some purpose in her life.

Save this product for later