FREE Shipping For Orders Over $75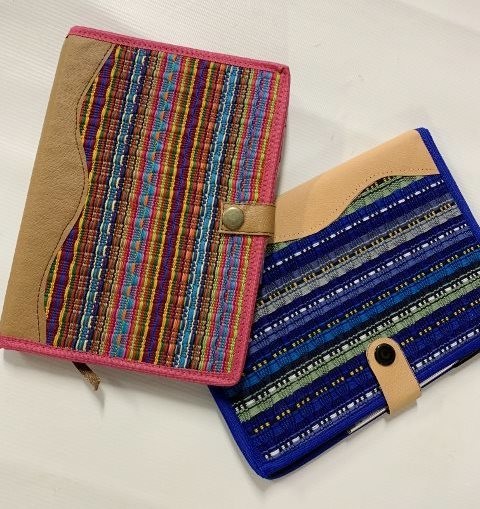 Handwoven Journals
SKU 18317
Product Details
This colorful handwoven journal measures 9" H x 7" W, has a snap closure, comes with a pad of paper and a pen. Use for recording your thoughts, your memories, maybe even your grocery list.
This beautiful item is handwoven by a women's Weaving Ministry in Ixcan, Guatemala. Not only is weaving a learned skill that helps to sustain the women's families, it provides stress relief from dealing with life in a third world country, and gives the weavers a sense of purpose. There's something beautiful about helping to give another woman some purpose in her life.
The blue journal pictured on the right has been sold. Other colors are available, but not pictured.

Save this product for later