Alpaca … warmer than wool, softer than cashmere!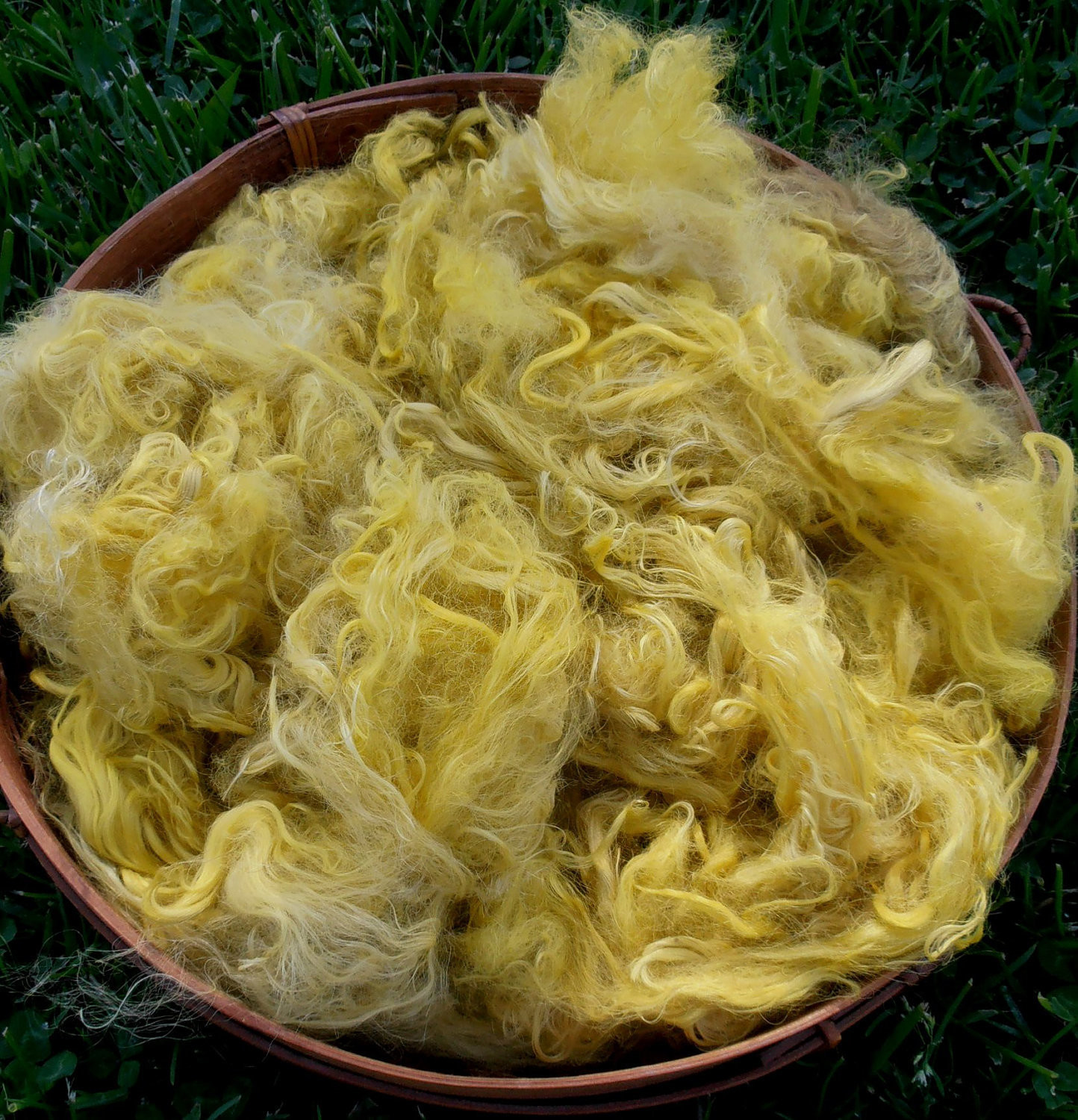 Hand-Dyed Suri Alpaca Fiber, 6 Inches, Daisy
SKU 00216
Product Details
These soft, silky, luxurious locks of Suri Alpaca were grown by an alpaca named Ariella, pictured above, and are approximately 6 Inches in length. Full of natural curl and twist, they will look gorgeous whether you spin, lock spin, use for embellishing in needle felting, card them with other fibers, weave with them. They also work wonderfully for doll hair.
______________

Each package contains 2 Ounces of fiber.


Save this product for later