Alpaca … warmer than wool, softer than cashmere!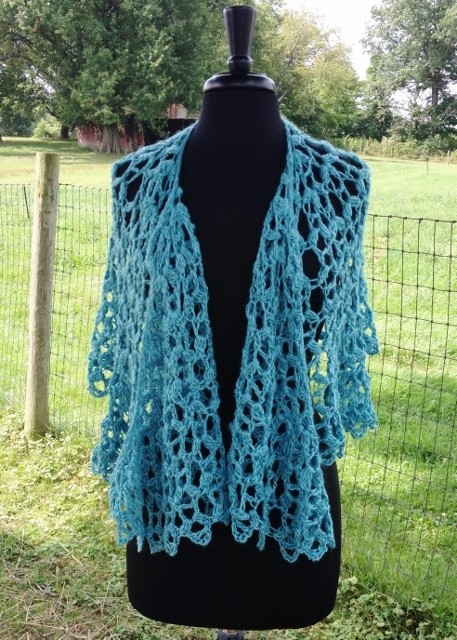 Graceful Shell Shawl
SKU AMDWS-082814
Product Details
This is a great shawl to keep your shoulders warm whether you wear it to dress up with, or dress down. It is hand crocheted by Julie Petty, farm hand and fiber artist at Alpaca Meadows.
The shawl was crocheted with one of our Astral yarns by The Alpaca Yarn Company, a blend of alpaca, wool, and tencel. The color I chose is Aquarius. Many other pretty colors are available. If you're interested in making this shawl yourself, see the FREE pattern here.
Save this product for later