FREE Shipping For Orders Over $75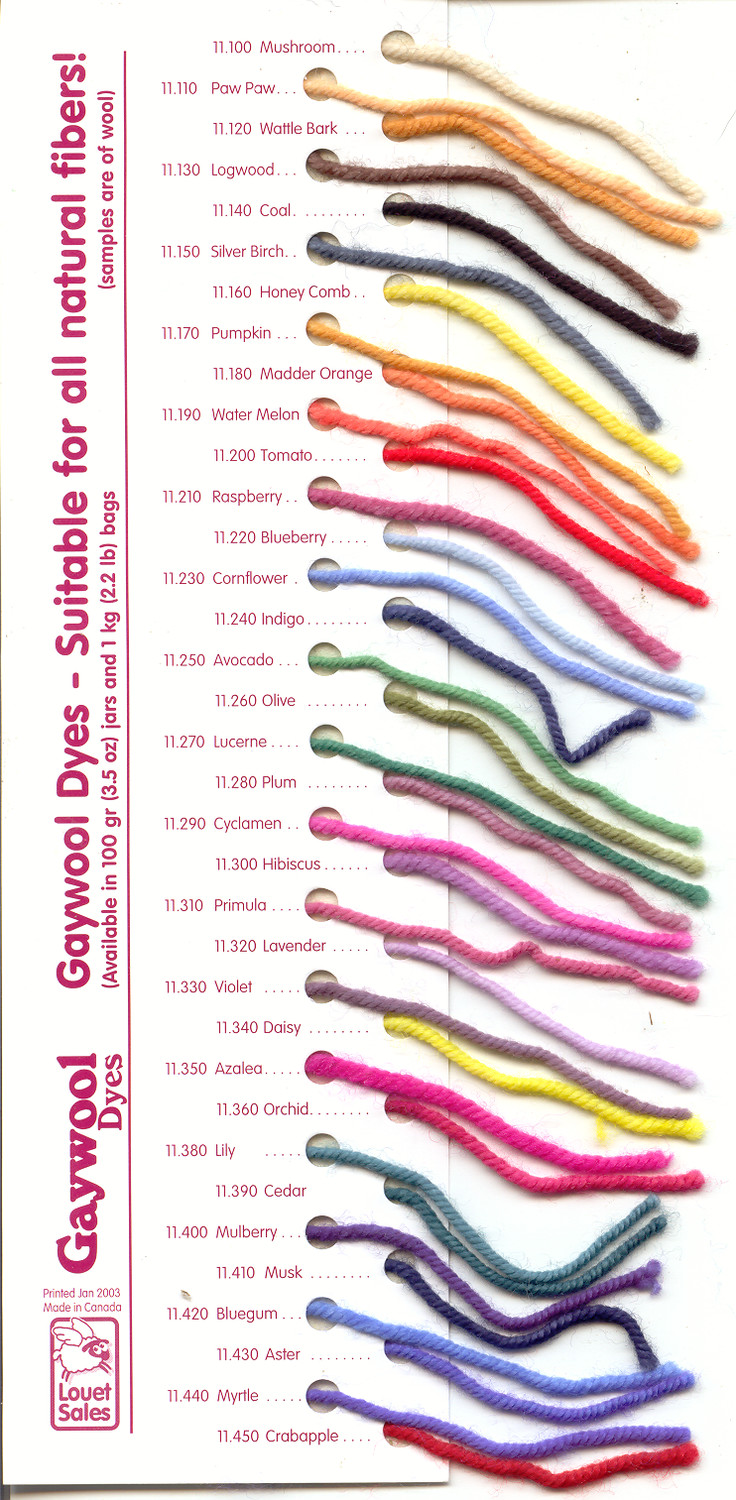 Gaywool Dyes - Originals
SKU Gaywl-Cornflower
Product Details
Inspired by the beautiful colors of Tasmania!
Gaywool has created a beautiful diverse selection of colors suitable for the experienced fiber artist or those who are just beginning their creative journey! These are high quality dyes that are quick and eay to use with a huge palette of colors, 36 in all. These dyes are chemically based and complete. Colorfast, safe and easy to use with high dye bath exhaustion. Each dye is fully compatible thus a creative person can dilute, strengthen or mix new shades and blends as desired. Each 100g pouch will dye approximately 1 pound 12 ounces to a minimum shade & up to 2 pounds 3 ounces for lighter shades.
These dyes can be used in many techniques like immersion, rainbow, microwave dyeing, also with steam set and direct application techniques. We hope you enjoy the performance of these dyes as much as we do! HAVE FUN!
This dye is formulated specifically for raw or spun wool and other protein fibers. The formulation includes the mordant and dyebath acidifier and thus all that is necessary to produce true to type color fast dyeing. Gaywool dyes work wonderfully on wool, cashmere, mohair, silk, nylon and fur (but not on other synthetic fibers) and for re-dyeing light colored manufactured garments.
Save this product for later