FREE Shipping For Orders Over $75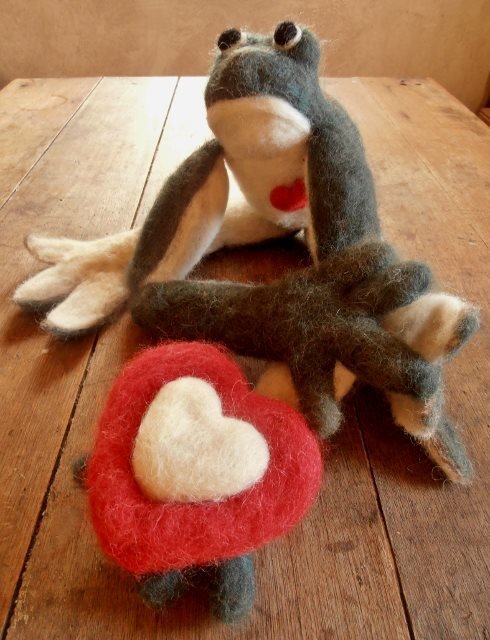 Frog Needle Felting Class
SKU 18028
Product Details
In this needle felting class we'll be sculpting some long legged frogs with big hearts, out of alpaca wool fiber! Needle felting is an easy-to-learn technique, that is not hard but does take time and lots of poking with a barbed needle, to shape and sculpt the natural fiber.
Two different frog design options will be presented. One will be a very simple design for beginners taking their first stab at needle felting. The other design will be for those who are ready for learning some additional techniques, wrapping fiber, adding arms, legs, and shapes for more definition.
Come and see what you can create with a needle, some alpaca fiber, and a little imagination! No two frogs will look the same, and that is part of the fun.
Instruction, felting needles, foam, and materials are provided and included in the fee for this class. Felting Supplies are also available to purchase should you want to do more needle felting at home.
Time Required: Two Hours
See Class List here.

Save this product for later