Alpaca … warmer than wool, softer than cashmere!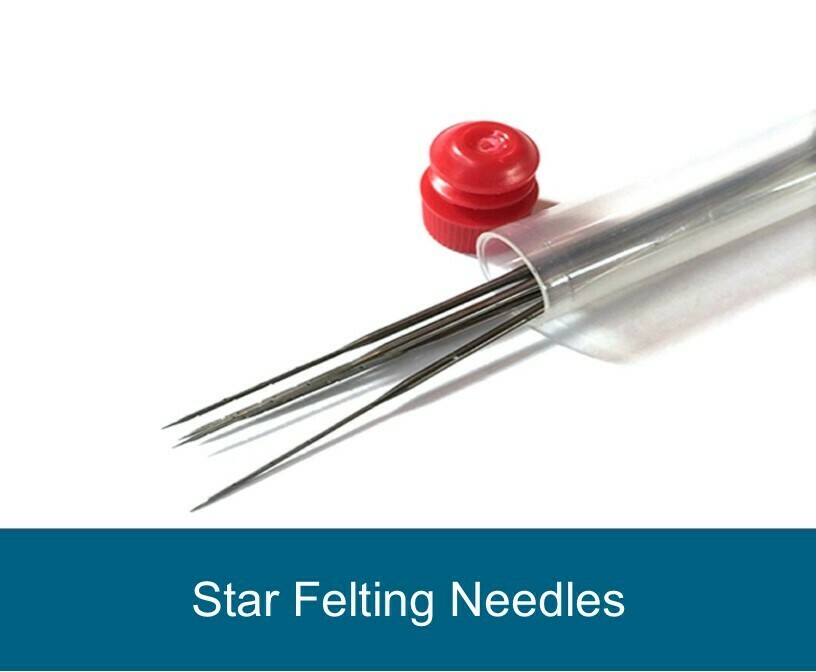 Felting Needles - Star
SKU 18594
Product Details
This felting needle is available in 36 and 38 Gauge, and is a star felting needle. The star needle has a forth face so it allows more barbs for quicker felting. The added face also makes this needle more suited to course fibers. Great for joining pieces together. Good for sculpting but not as suitable for details or finish work.
Choose from quantities of one, two, or six needles.

36 Gauge, "R" spaced, "G" barb, Double reduced Triangular Needle
Save this product for later