Alpaca … warmer than wool, softer than cashmere!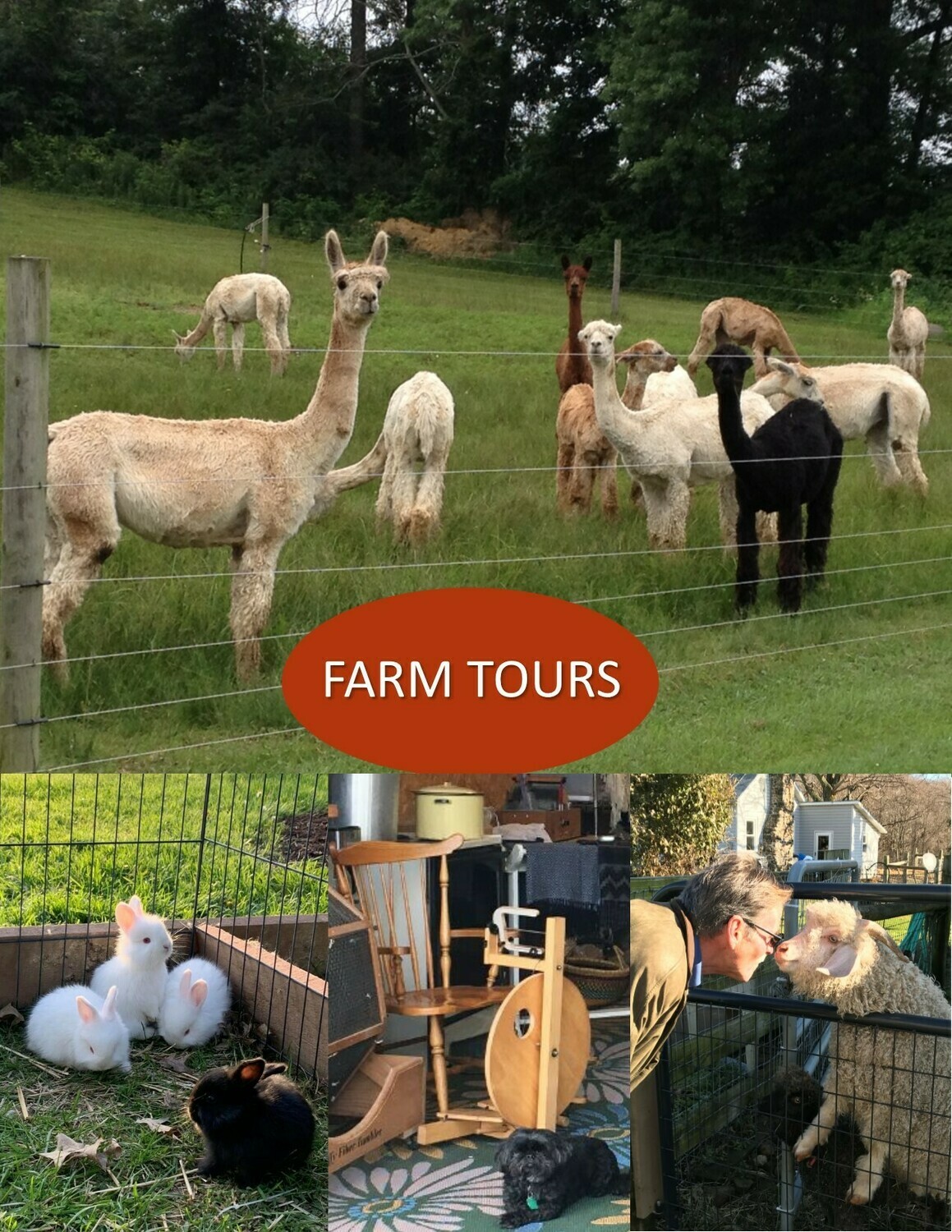 Farm Tours
SKU 18488
Product Details
We are offering Farm Tours on four different Wednesday mornings at 10:30 am, prior to our Summer Picnic in the Alpaca Pasture.
The tour lasts about an hour, it is educational and fun. Meet our alpacas up close, and learn about their history, their care, their habits, their sounds, their fiber, and how their fiber is used and processed. Stroll around our family farm to meet the boys, the girls, the crias (babies), the chickens, the Angora goats, and the Angora rabbits.
If we haven't done chores yet, you can help us feed! If it's a hot day you can help us hose alpaca bellies!
Depending on the age and interests and size of the group, we can spend time in the fiber studio learning about the different steps involved in fiber processing, see a carding and spinning demonstration, or walk alpacas! Be sure to bring your camera!
*Sorry, we are not handicap accessible and do not have public restrooms.

Farm Tours for groups and families can still be scheduled at another time. See more information here.
Save this product for later