FREE Shipping For Orders Over $75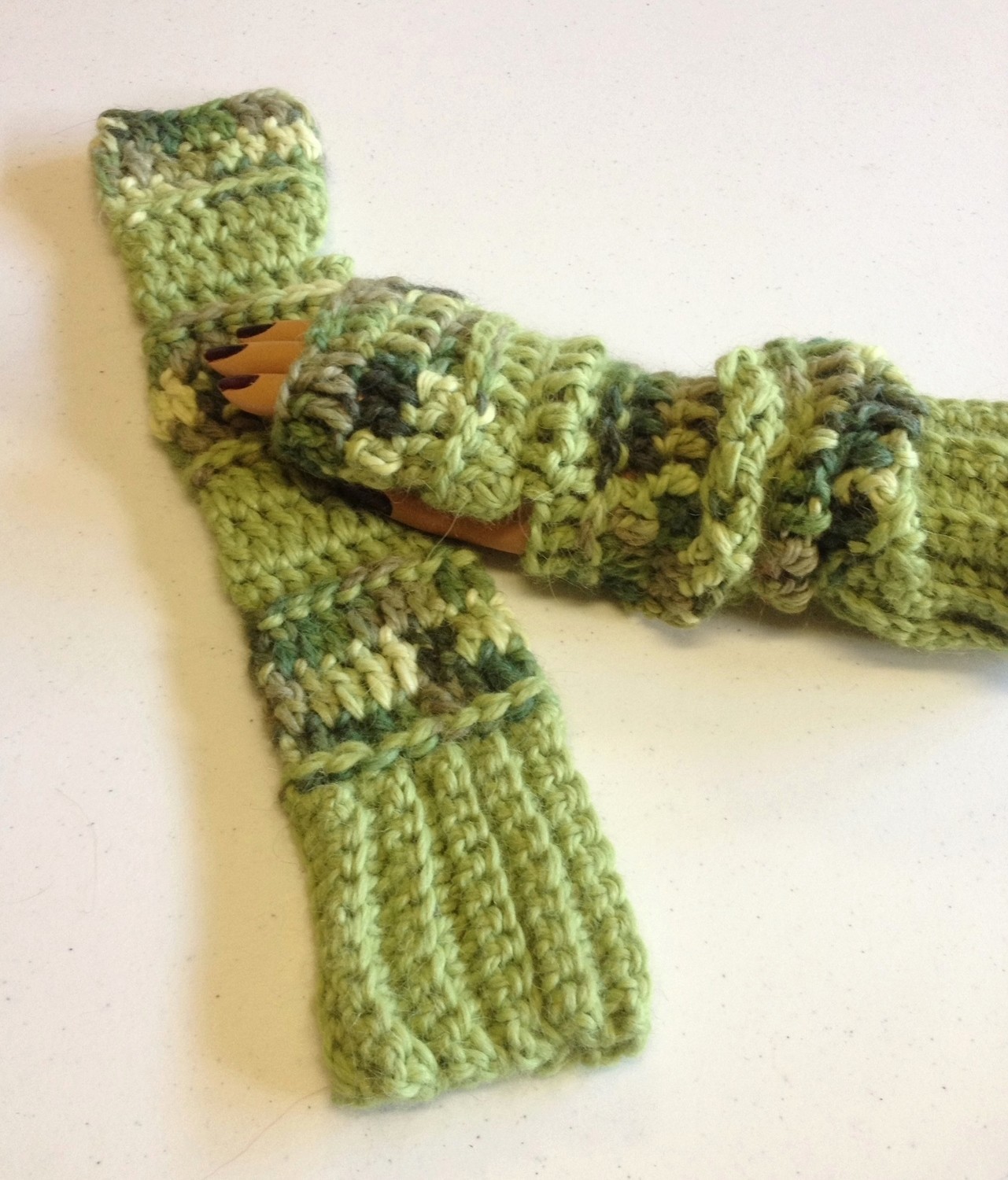 Extra Long Fingerless Gloves - Snuggle
SKU 00409
Product Details
Fingerless Gloves, Extra Long, Hand Crocheted, Snuggle Alpaca Blend Yarn, Green

Chunky, textured, and hand crocheted by Julie Petty, these fingerless gloves or arm warmers are extra long to come up farther on your arm, or pushed down for that scrunched up look. Soft, warm and comfy, your fingers will be free to text, dig for keys, drive, write, zip your coat, and whatever else you might need your fingers for!
The yarn used is Snuggle, an alpaca blend yarn from The Alpaca Yarn Company. The colors used are called Spring Green and A Group of Greens.
Save this product for later