Alpaca … warmer than wool, softer than cashmere!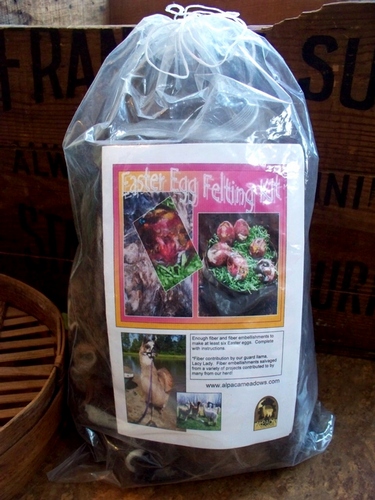 Easter Egg Felting Kit
SKU AMDWS-031100
Product Details
This kit is a wet felting kit and contains approximately five ounces of base fiber and one ounce of fiber embellishments, enough to felt at least six Easter eggs. Complete with detailed instructions. Good clean fun for children or adults!
*Fiber contribution by our guard llama, Lacy Lady. Fiber embellishments salvaged from a variety of projects contributed to by many from our happy herd of alpacas at Alpaca Meadows!
Save this product for later