FREE Shipping For Orders Over $75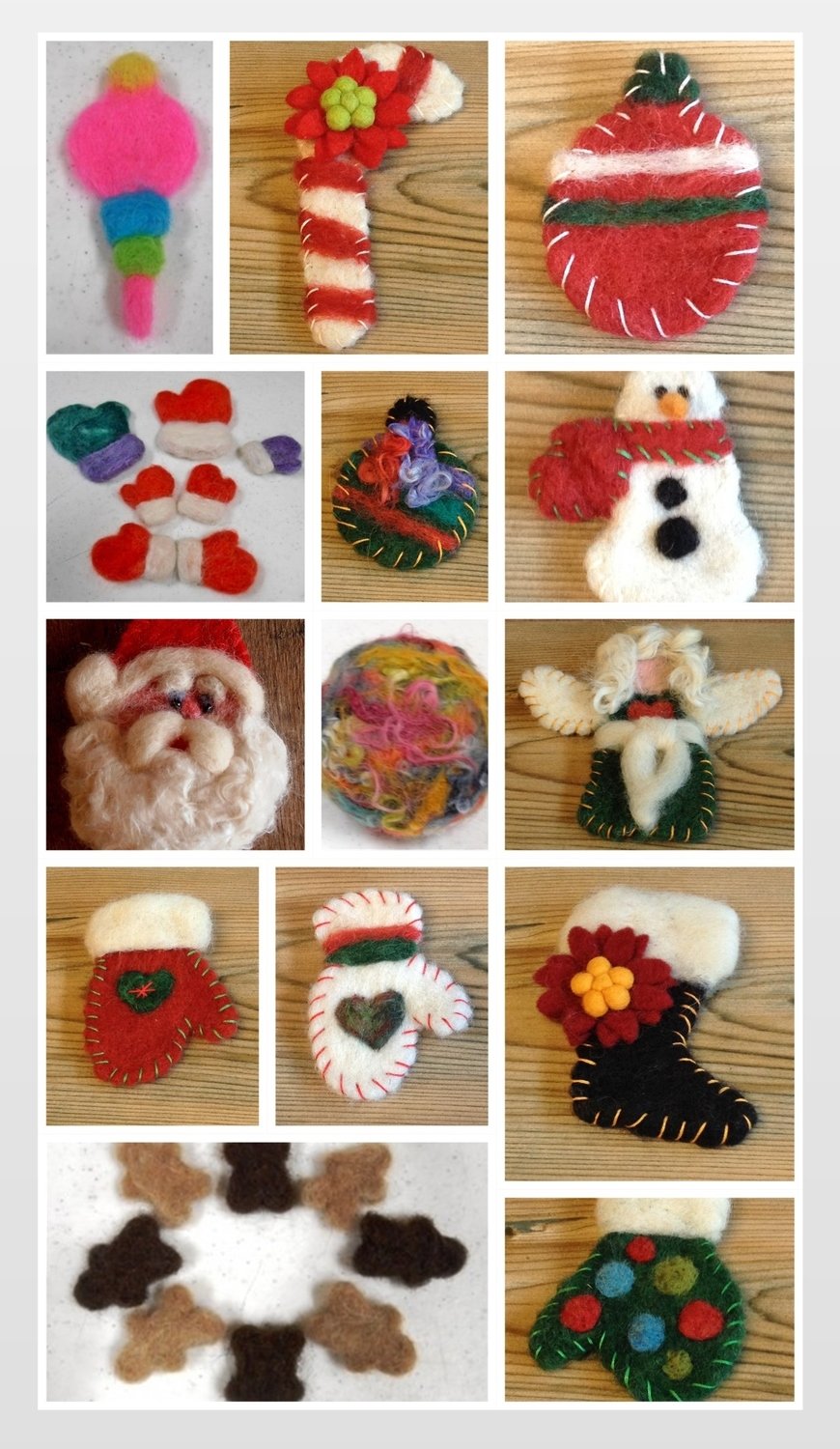 Christmas Needle Felting Workshop
SKU 00081
Product Details
This class is not scheduled, but get a group of friends together, and we'll figure out a date and time that would work for you!
This class will be an introduction to both wet felting and needle felting. No experience necessary… no knitting or crocheting required! We will be felting Christmas Cookie Ornaments (snowmen, candy canes, gingerbread men, mittens, santas) and Christmas Ball Ornaments. Go at your own pace, get creative, have some holiday fun!
All materials are included. Tools and foam forms needed will be furnished for the class. Felting Supplies are also available to purchase should you want to do more needle felting at home.
See the Class List here.
Save this product for later