Alpaca … warmer than wool, softer than cashmere!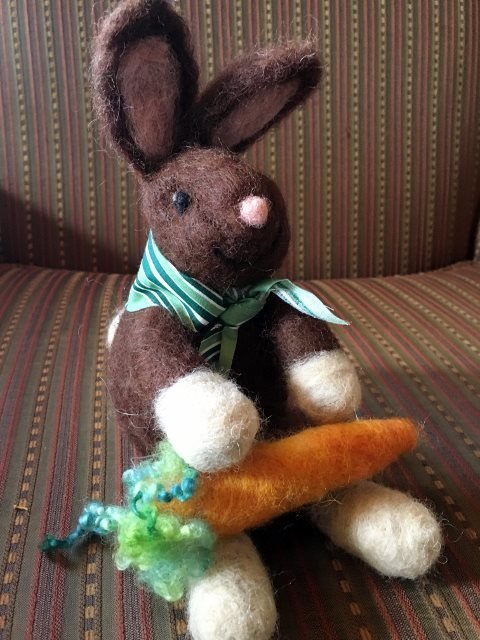 Bunny Felting Class
SKU 00072
Product Details
Needle felting is the process of using a single barbed needle to repeatedly jab alpaca/wool fibers causing the fiber to tangle and become compact into flat pieces or three-dimensional sculptures. In this class, taught by Julie Petty, you will be learning to needle felt a Bunny. Limited only by your imagination, each person's bunny will have his/her own personality which makes this class a ton of fun! You will learn techniques to enable you to make other three dimensional figures as well.
No needle felting experience required.

Cost of class includes materials and use of felting tools needed for project. Class participants must be 16 or older, but kids 12-15 may register with an adult companion also enrolled in the class.

Time Needed: 3 Hours

For inspiration, see pictures of felted bunnies created by a variety of different felting artists. See pictures from other Bunny Felting Classes.
Save this product for later