Alpaca … warmer than wool, softer than cashmere!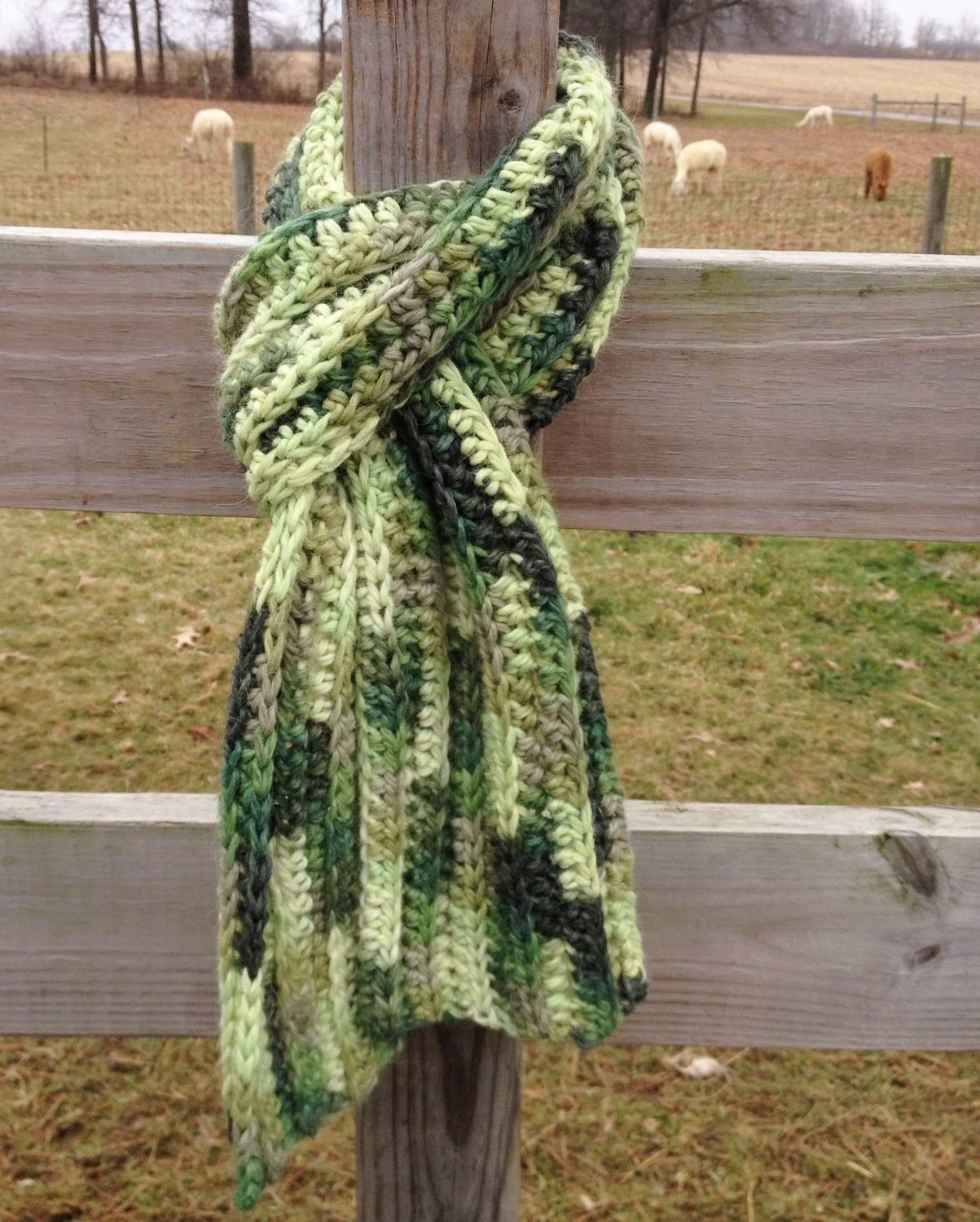 Bulky Ribbed Crochet Scarf
SKU BlkyRibCrScrf
Product Details
Imagine the softness and warmth of this lovely ribbed scarf around your neck. Hand crocheted with a bulky alpaca blend yarn called Snuggle, the color used is called Group of Greens, though it is available in other pretty colors. Click on the link above to see the choices. This pretty scarf measures approximately 60" x 6".
This scarf is made to order. Please allow 7-10 days to make.
For best results, hand wash and dry flat!
Want to make this scarf yourself? Here is the FREE pattern!




Save this product for later