Alpaca … warmer than wool, softer than cashmere!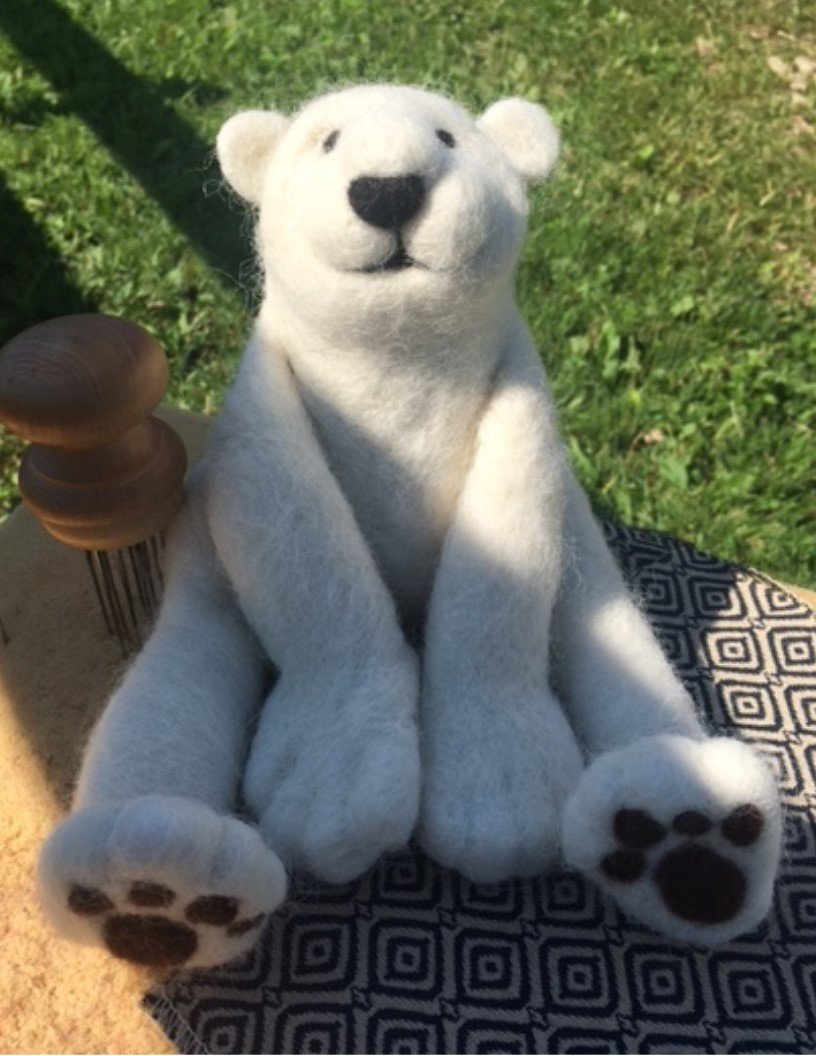 Bear Needle Felting Class
SKU 18131
产品详情
In this needle felting class you'll be learning to sculpt a bear out of alpaca wool roving. Students can choose from a variety of colored fiber to design their own unique bear. As time allows, students can needle felt "bear accessories" such as hats, scarves, etc.

Needle felting is an easy-to-learn technique, that is not hard but does take time, and requires lots of poking with a barbed needle (also can be effective stress relief), to shape and sculpt the natural fiber. This class is for all skill levels, but it is a longer class and there is more work involved than some of the other classes.
You'll be surprised at what you can create with a needle, some alpaca fiber, and a little imagination! No bears will look the same, and that is part of the fun.
Instruction, felting needles, foam, and materials are provided and included in the fee for this class. These items are also available to purchase should you wish to do more felting at home.
Class participants should be 16 or older, but kids 12-15 may register with an adult companion also enrolled in the class.

Time Needed: 3 Hours

For inspiration, click here.
See Class List here.