FREE Shipping For Orders Over $75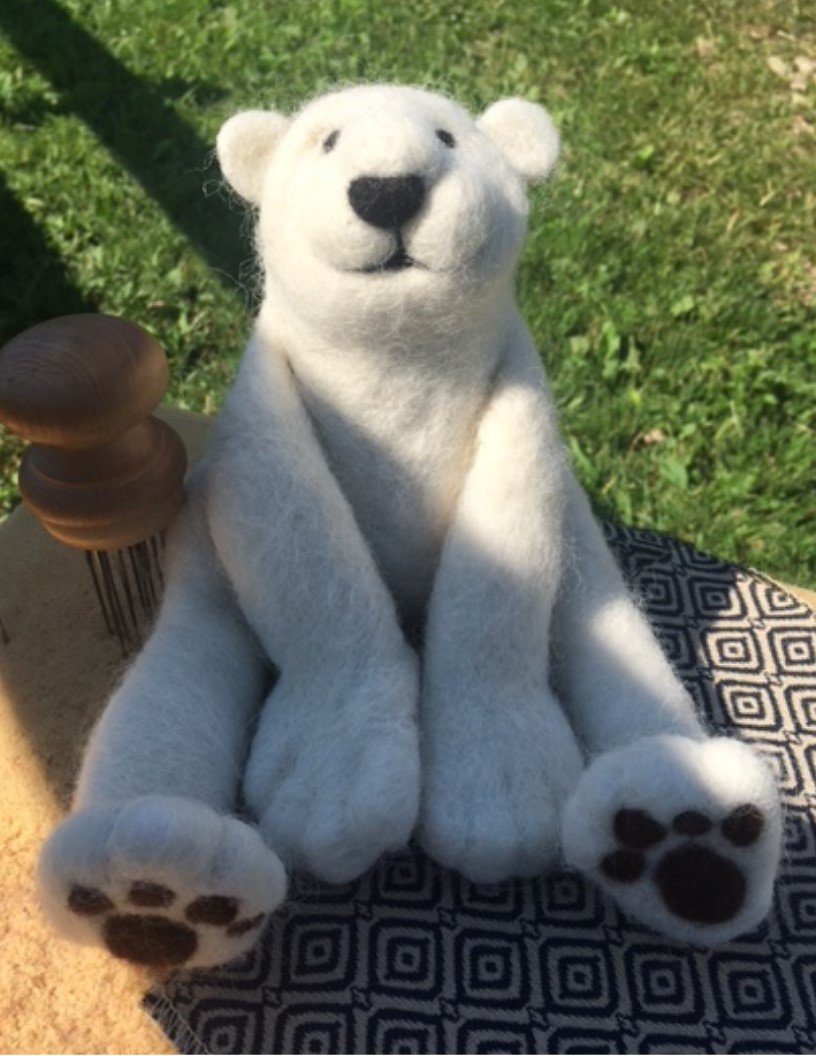 Bear Needle Felting Class
SKU 18131
Product Details
In this needle felting class you'll be learning to sculpt a bear out of alpaca wool roving. Needle felting is the process of using a barbed needle to repeatedly jab the fiber causing the fiber to tangle and become more compact. In this class you will learn the basics of needle felting a three dimensional object, how to create a core shape, apply an outer color, build arms and feet, if desired, and create facial features. Students can choose different colors and each will design their own unique bear. As time allows, students can needle felt "bear accessories" such as hats, scarves, etc.

Needle felting is an easy-to-learn technique that is not hard, but does take time, and requires lots of poking with a barbed needle (also can be effective stress relief), to shape and sculpt the natural fiber. You'll be surprised at what you can create with a needle, some alpaca fiber, and a little imagination! No bears will look the same, and that is part of the fun.
This class is for all skill levels, but is a more involved class than some, due to the numerous bear body parts we will be making. There will also be a simpler design option for those that have never needle felted before, which will allow beginners to learn and understand the process of needle felting without some of the details that those with experience may want to tackle.
Class participants should be 16 or older, but kids 12-15 may register with an adult companion also enrolled in the class.

Instruction, felting needles, foam, and materials are provided and included in the fee for this class. Felting Supplies are also available to purchase should you want to do more needle felting at home.
If registering for a friend, please enter name and email address, then change quantity when you get to the Shopping Cart.
Time Needed: 3 Hours

For some bear inspiration, see my Needle Felted Bears Pinterest board here.
Bear Needle Felting Kits are now available for felting fun at home. Great gifts too!
Back to Class List here.

Save this product for later