FREE Shipping For Orders Over $75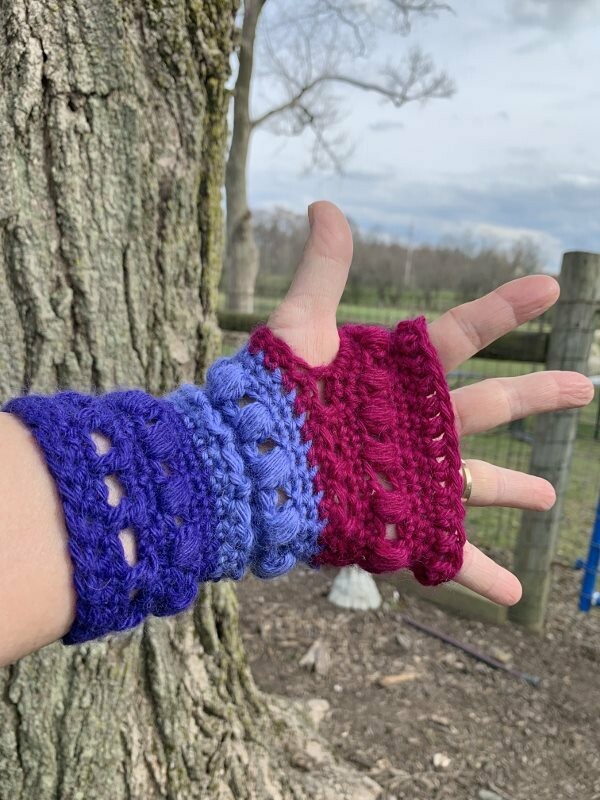 Bands of Color Fingerless Gloves
SKU 18648
Product Details
Bands of pretty color and a unique, textured stitch pattern will have you styling in these super warm fingerless gloves made from baby alpaca. Hand-crocheted with Classic Alpaca Yarn, there's nothing like the feel of baby alpaca, the softest grade of alpaca available!

Hand crocheted. these fingerless gloves with thumb opening are 8" in length, and 7" in circumference. They should fit a small to medium size hand.

Also known as pulse warmers, people living in the colder mountainous areas of Europe have used them for centuries. By warming the arteries in your wrists, fingerless gloves or pulse warmers, assist in keeping your whole body warmer.
Save this product for later