FREE Shipping For Orders Over $75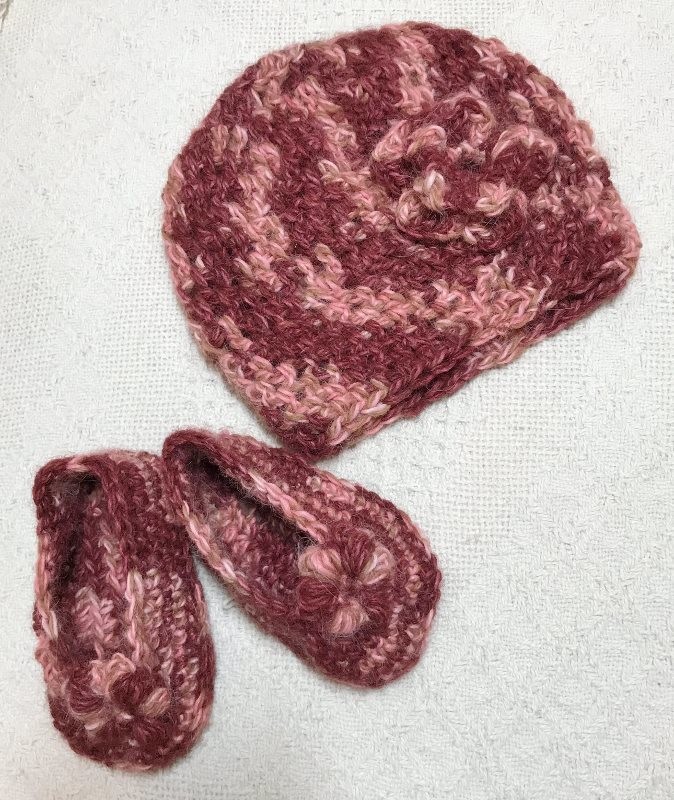 Baby Alpaca Booties and Hat Set - 3-6 Months
SKU 18335
Product Details
This dainty little baby hat and bootie set is hand crocheted by Julie Petty with our Swizzle Alpaca Yarn which is 100% alpaca! With a cute little flower on both the hat and booties, this baby alpaca hat is super soft and will keep baby very warm.
This hat is made to fit a child that is 3-6 months old.
Approximate Hat Sizing Chart for Children:
(measure around the forehead)
CARE
Hand wash cold in shampoo or mild detergent. Roll in towel to absorb excess moisture. Reshape and lay flat to dry.
Save this product for later