Alpaca … warmer than wool, softer than cashmere!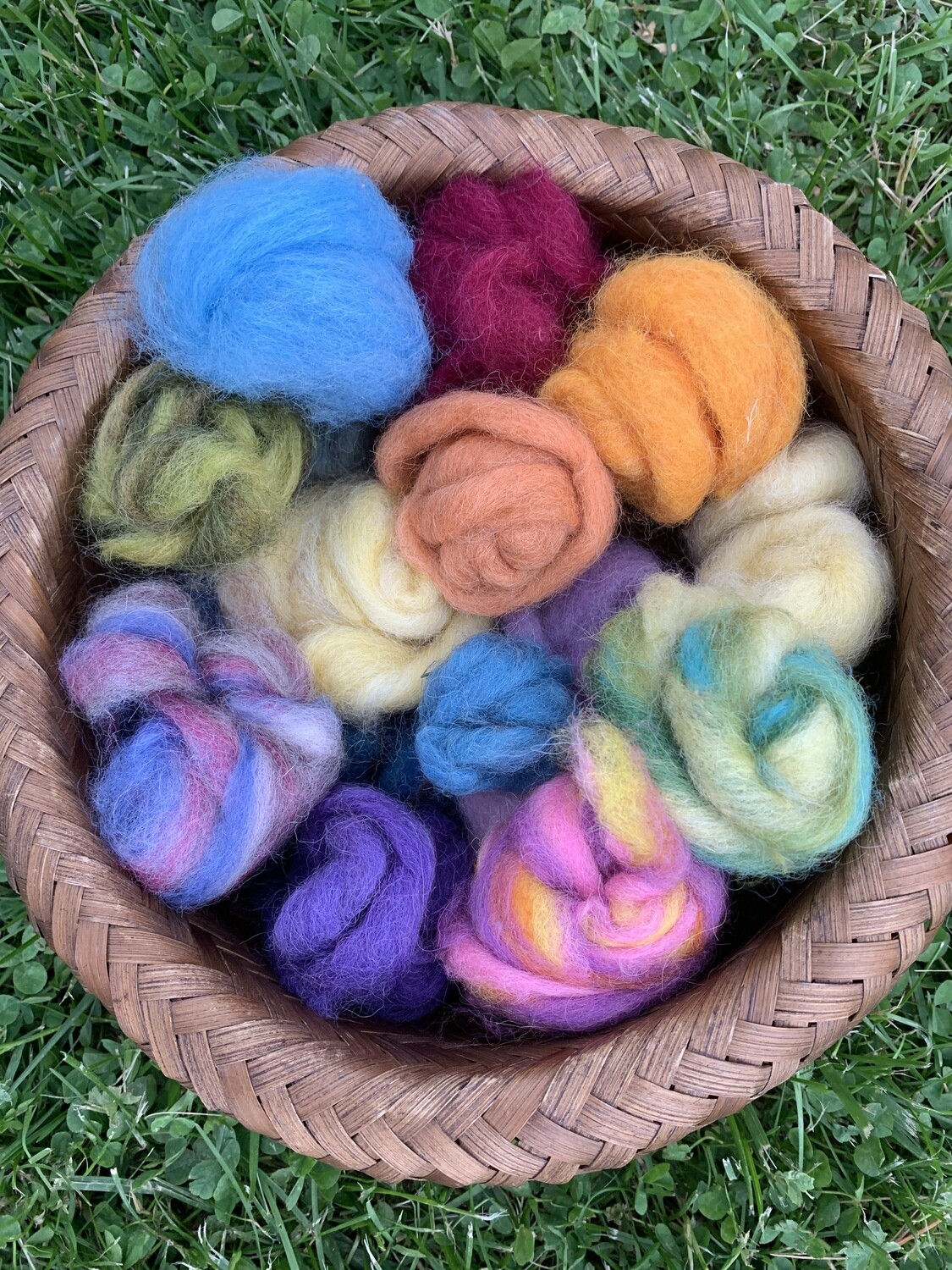 Alpaca Wool Roving Sampler - Spring Colors
SKU 17807
Product Details
This 3 ounce sampler package of roving comes in all the colors you will need for your Spring needle felting and wet felting projects, including yellows, oranges, pinks, blues, greens It is a blend of 50% alpaca and 50% various different types of sheep's wool, which makes it felt easily but still soft to work with.
A sampler package is great for those small projects, or when you need just small amounts of color for larger projects.
Save this product for later