FREE Shipping For Orders Over $75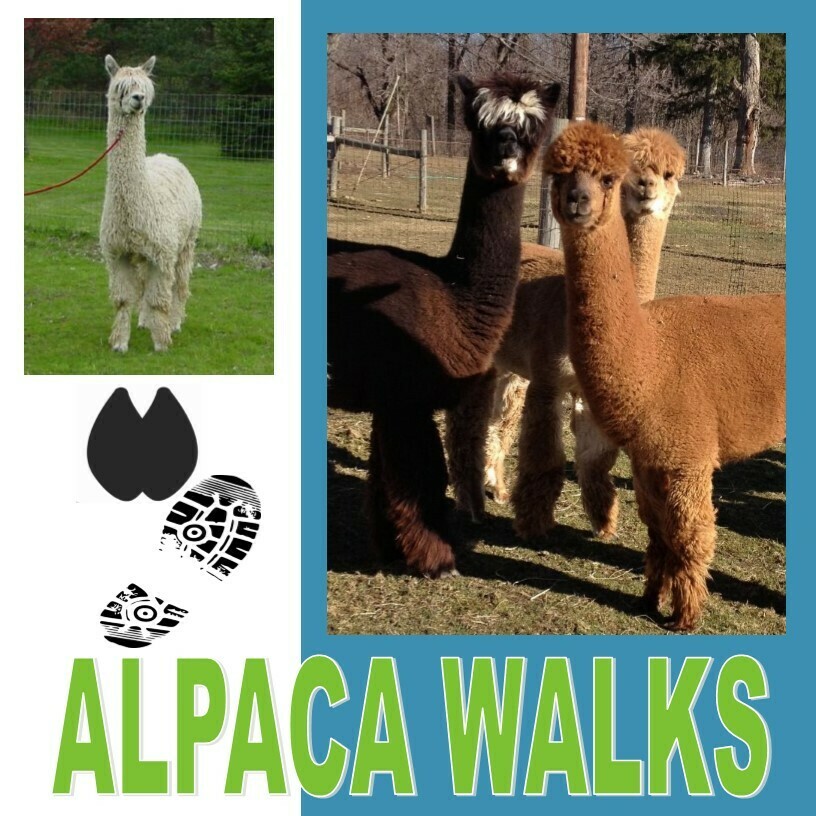 Alpaca Walks
SKU 18545
Product Details
Experience alpacas up close and personal by taking an alpaca for a walk! Breathe the fresh air, enjoy the beauty of nature around you, exhale, relax, de-stress, and get one-on-one with an alpaca that is to be your hiking buddy for the duration of your Alpaca Walk. Find out more about our Alpaca Walks by clicking here, contact us to schedule your Alpaca Walk, then come back here to pre-register. (Please bear with us while we figure out online scheduling to streamline this process).
All walks must be pre-booked and are available Wednesday through Saturday from 9am until 11am.
Alpacas are herd animals so a minimum of two alpacas must be booked for each walk, with a maximum of four alpacas per Alpaca Walk.
Children must be over 12 years old to walk an alpaca on their own, although children aged 8 to 12 may accompany the walk providing that each child is accompanied by an adult.
Please wear close-toed shoes, boots in the winter and mud season in the Spring, no flip flops or sandals appropriate dress for walking.
Dress for the weather and expect wet grass from morning dew.
If the forecast looks bad, we will contact you the evening before (via email/text or call) that there is a risk of cancellation. We will make a final decision on the morning of the day in question and again contact you. If we have to cancel a walk, we will reschedule at a mutually agreed upon time.
Please be sure to use bug repellent before you arrive.
We are sorry, but we do not have public restrooms.
Our alpacas are not used to dogs so we have a strict no dog policy on our farm.
Save this product for later