FREE Shipping For Orders Over $75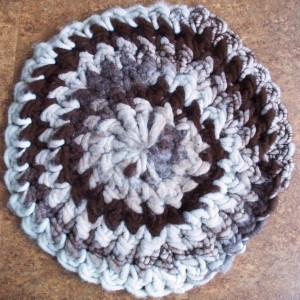 Alpaca Rug Crocheting Class
SKU 00062
Product Details
In this class we will be crocheting a small circular rug, and finish it in just a few hours time. Working with rug yarn made from the fiber of our own alpacas, it will be the softest, cushiest rug, you've ever sunk your bare feet into! Working with a large hook, you'll be surprised at how quickly you can make a rug. We will be using only a few simple stitches, beginning crocheters are welcome! Approximately 52 yards of rug yarn is needed to make a circular rug approximately 20" across.
You will need a Size S or Size U Crochet Hook.
Using the same basic pattern that you'll be learning in this class, you can then make coasters, trivets, chair pads, even pet beds out of rug yarn!
Save this product for later