Alpaca … warmer than wool, softer than cashmere!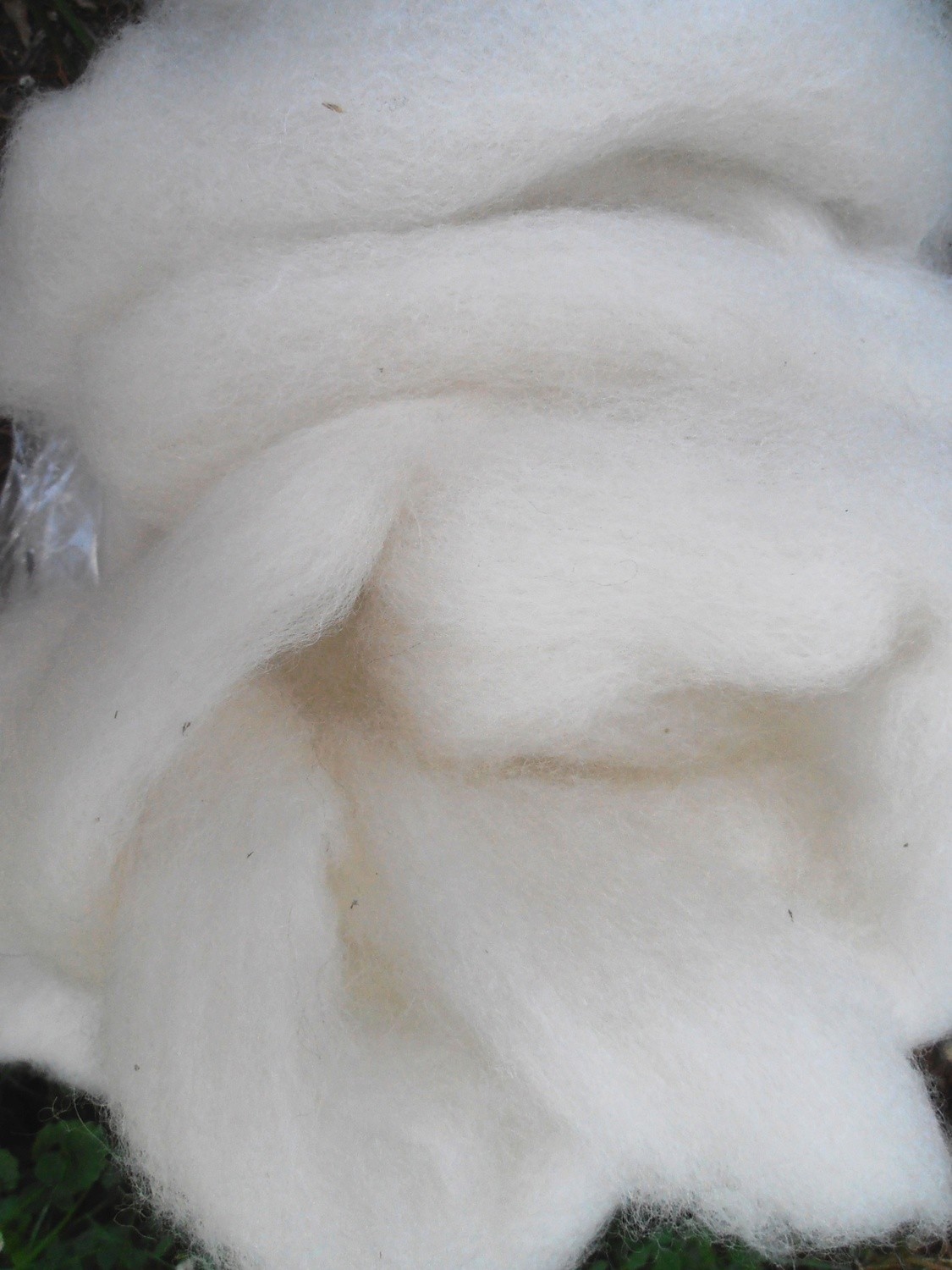 Alpaca Roving - White
SKU 18029
Product Details
This is a 4 ounce package of natural white alpaca roving. This lovely, soft roving is 100% alpaca. It drafts easily and spins beautifully. Alpaca roving can also be used for felting, and readily accepts dye. This roving is especially wide so works very well for felting projects.

Alpaca Fiber is one of the world's rarest natural fibers. Luxuriously soft, exceptionally light, and warmer than wool, alpaca fiber is abrasion resistant and maintains its insulating properties even when wet. It is considered by many to be a "miracle fiber". You will definitely enjoy working with it, and wearing it if you have that opportunity!

Save this product for later