FREE Shipping For Orders Over $75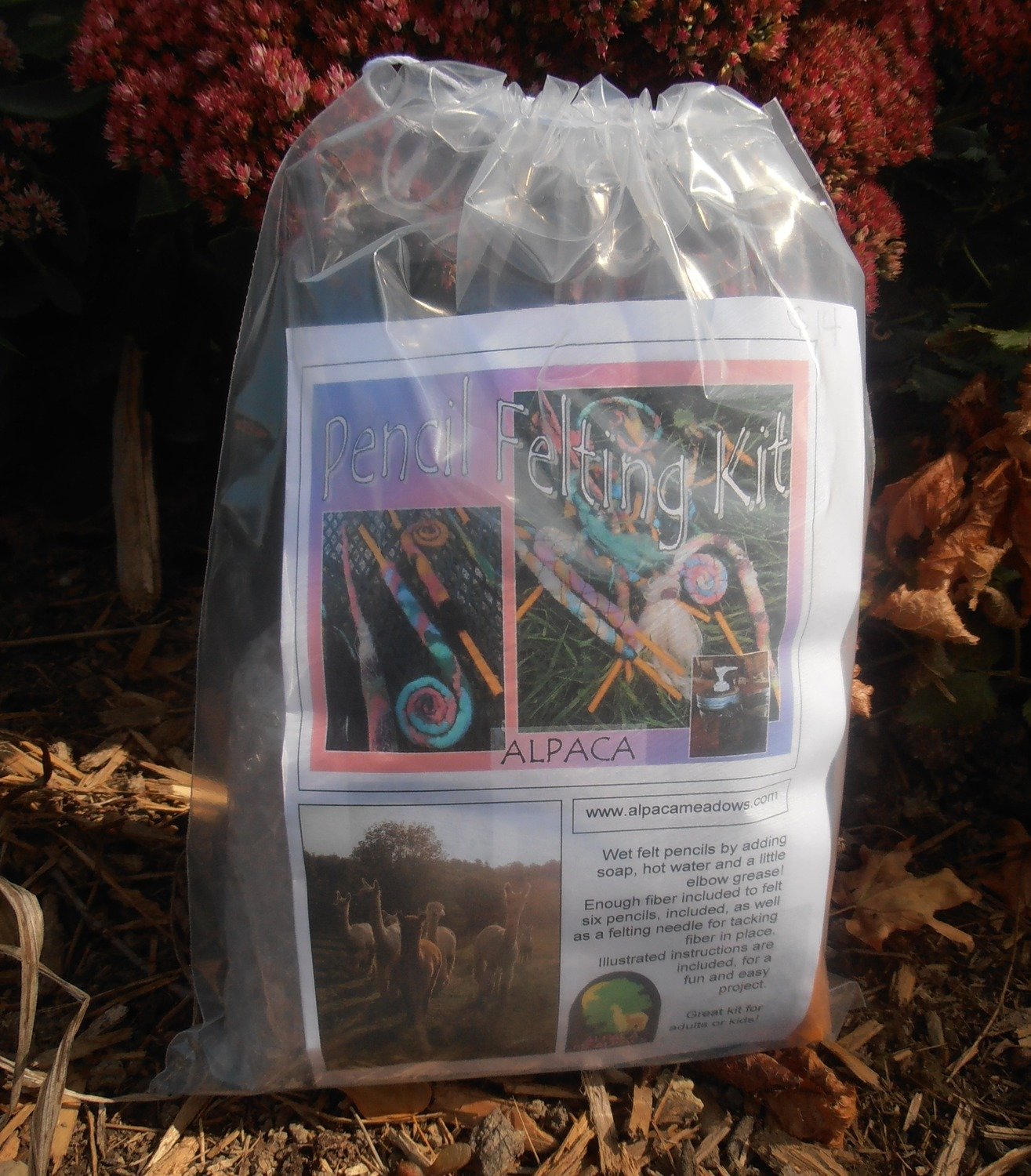 Alpaca Pencil Felting Kit
SKU 00215
Product Details
Learn to wet felt alpaca fiber around a pencil by adding soap, hot water and a little elbow grease! Enough alpaca wool roving of different colors included in this felting kit to felt six pencils, which are also included. A felting needle is provided for tacking fiber in place, and a piece of bubble wrap to be used in the wet felting process.

Illustrated instructions are included, for a fun and easy project.

Great kit for adults or kids!

Save this product for later