FREE Shipping For Orders Over $75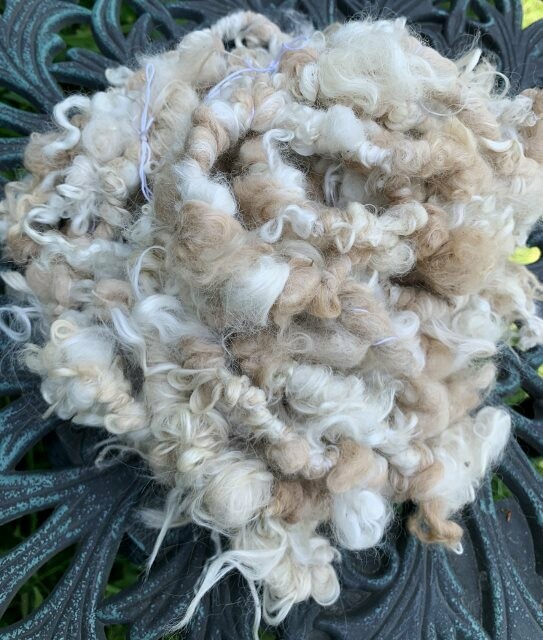 Alpaca Mohair Art Yarn - White, Beige, Tan
SKU 060320-2
Product Details
This thick and thin, very textured, bulky art yarn was hand spun from uncarded locks of natural Suri and Huacaya alpaca fiber from our own alpacas, along with Mohair from our Angora goats. Natural colors include White, Beige, and Tan (Light Fawn). This super soft yarn was plied with white Cotton crochet thread. Fluffy tufts of fiber and wispy curls protruding, make this bouncy, springy yarn fun to work. Weavers love the visual appeal it adds to woven pieces. Or just unwind, and wear as is!
This art yarn would make a very unique hat, headband, scarf, cowl, or purse. It is also very pretty when used as an embellishment with other yarn. Unique gift for a fiber friend!
10 yards
6.7 ounces
3 wpi
Suri Fiber used in my art yarns is available here.
See more Art Yarn here.
Save this product for later